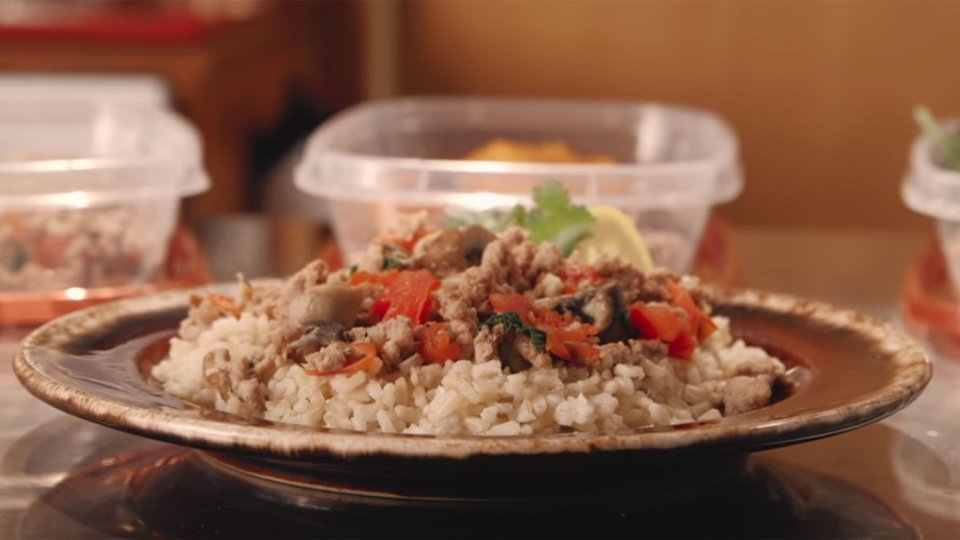 Stuck in a cycle of boring meal prep? Add some variety to your diet with the SBTZ turkey skillet! It's strong, bold, tasty, zesty, and guaranteed to help you grow!
Ingredients
3 lb ground 99% fat-free turkey breast
½ lb mushrooms, sliced
4 italian tomato tomatoes
1 bunch green onion, chopped
5 clove garlic, minced
¾ cup cilantro
1 tsp crushed red pepper flakes
salt and pepper to taste
Directions
Heat a large, nonstick skillet on the stove on medium-high heat. Preferably, choose a skillet that's about 1-2 inches deep and has a lid.
Brown the turkey in the skillet until a light crust forms on the bottom.
While the turkey is still slightly pink, add in the garlic and red pepper flakes. Continue to brown the turkey.
Add in fresh veggies. Start with the mushrooms, since they have a longer cook time. Save the cilantro and scallions for the end. Add salt and pepper.
Once your turkey is done cooking, add in the remaining ingredients. Allow the skillet to cook for another 1-2 minutes.
Taste, adding more seasoning if needed. Cover and reduce heat, letting everything simmer for 5-10 minutes.
Drain off the liquid to cut a few grams of extra fat, or stir and enjoy the added flavor. Dig in!