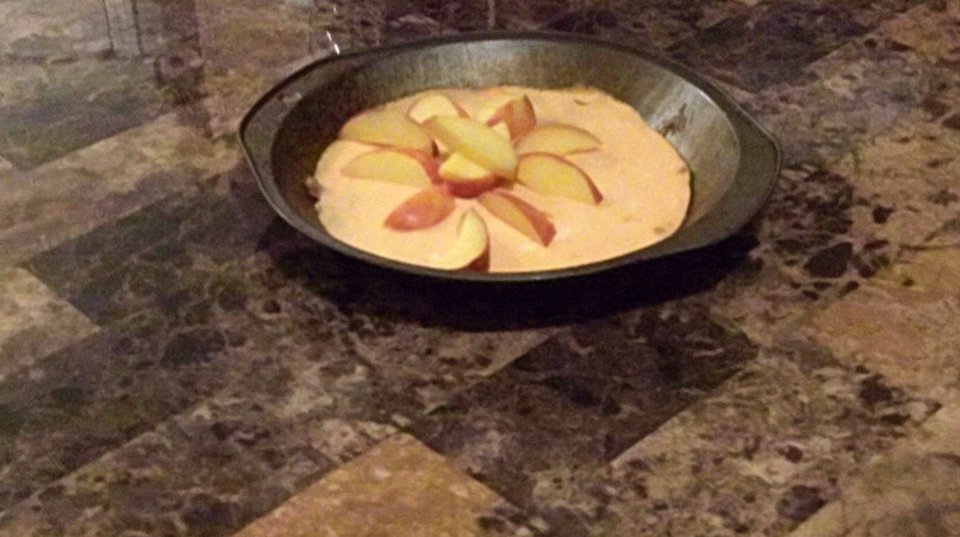 This peach chiffon is a breeze to prepare and works perfectly for picnics, barbecues or any other social meal - plus it's sugar-free! And with a few sliced peaches on top, you can still keep the carb count down while providing a small dose of fiber to help keep your hunger satisfied and your nutrient intake up.
Ingredients
1 package (3 oz) gelatin desserts
1½ cup water
1 cup pecans
2 tbsp butter, without salt
3 serving 1 packet splenda
6 tbsp fat-free cream cheese
½ tsp vanilla extract
2 whole frozen peaches
Directions
In a food processor, crush the pecans to make a crust-like substance and then pour it into a bowl.
Add the butter and sweetener, and then stir until the ingredients are well mixed.
Next, press this mixture into the bottom of a 9 x 9 inch square pan that has already been sprayed with PAM, and then place it in the oven for about 8 minutes.
Next, make the Jell-O according to package directions, but right before it's completely set and solid, place it in a food processor or blender with the vanilla extract and cream cheese.
Blend them together, and then pour the mixture over the pecan crust.
Place the peach chiffon in the fridge for 20 minutes or leave it in overnight, and then top it with fresh-sliced peaches when you're ready to eat!