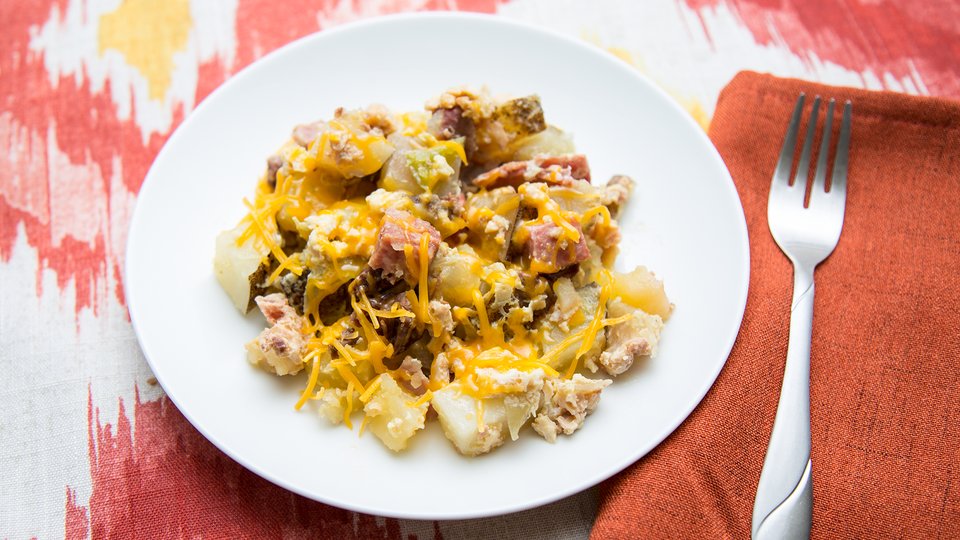 I love a hearty breakfast, but half the time I just make a protein shake and head out the door unsatisfied. That's why a Crock-Pot omelet is freaking magical. I can prepare the meal right before I go to bed and awaken to a killer breakfast that's ready to go, even if I'm not. Now if I could only get that automatic coffee-maker working!
Ingredients
6 whole egg
1 cup, diced red Potatoes
4 oz chopped ham
2 oz turkey bacon
3 oz sirloin steak, about 1 inch thick
¼ cup onion, finely diced
½ cup reduced fat cheddar cheese, shredded
1 tsp pepper to taste
½ small red bell pepper
Directions
Dice or chop all of the meats and vegetables. (Here's the neat trick; use a food processor and all of this chopping can be done in less than a minute.
Dump meats and vegetables into the Crock-Pot.
In a small mixing bowl, mix eggs and spices and pour that into the bowl too.
Turn the Crock-Pot to low heat and leave it on while you go to sleep. You can thank me in the morning. (That's what she said. Right?)
Top with cheese a few minutes prior to serving.