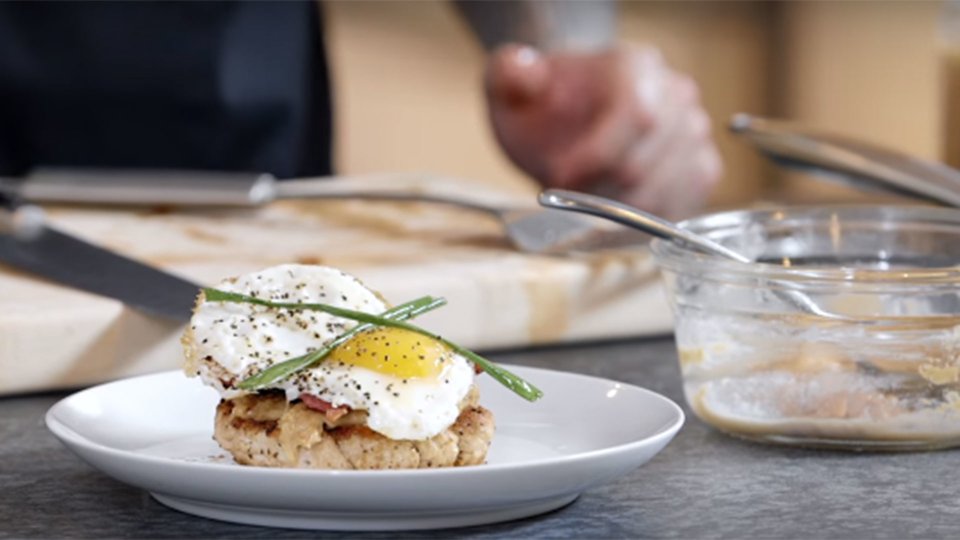 So what does Chef Stark recommend putting this delicious spread on? Any protein will work, but none will be as perfect as his 75-Gram Protein Turkey Burger!
Ingredients
1 lb ground 99% fat-free turkey breast
1 tbsp peanut butter
1 scoop dymatize Elite Whey Protein (Snickerdoodle)
2 slice bacon strips
1 egg, fried
Directions
Cook your preferred turkey burger and top with bacon, a fried egg, and Protein Peanut Butter Spread (1 scoop of Dymatize Elite Snickerdoodle Whey Protein mixed with 1 spoonful of peanut butter).