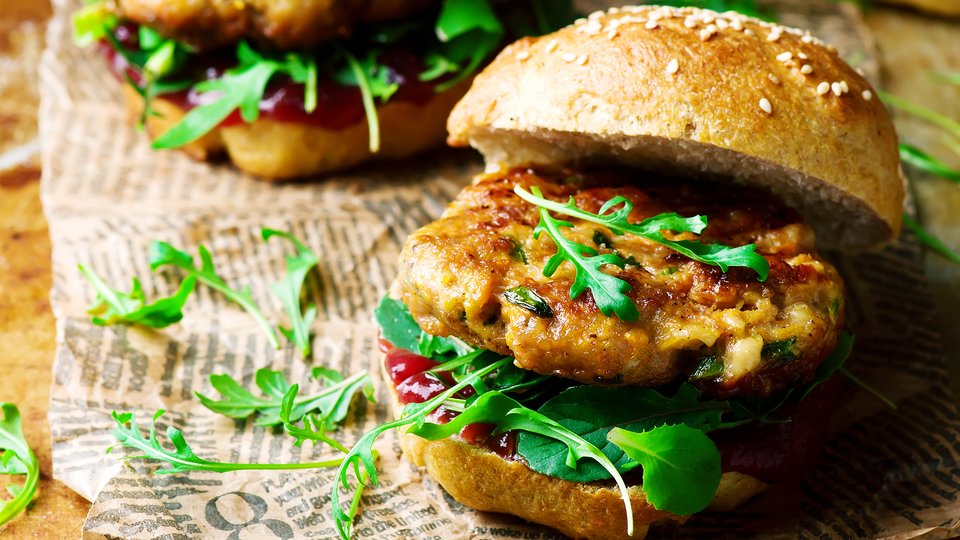 The fantasy isn't just how good and healthy these meals are for your body; it's how your body will look after you start eating this way!
Ingredients
1 lb ground 99% fat-free turkey breast
2 tbsp salsa
¼ cup cilantro
1 whole egg
slice, large (1/4" thick) onions
Directions
Mix ingredients together and shape into patties.
Panfry or grill.
Bun is optional, if you must have the bread try Ezekiel buns. If you brown the turkey in a pan, you can serve as a taco with corn OR Ezekiel tortilla for another great option.