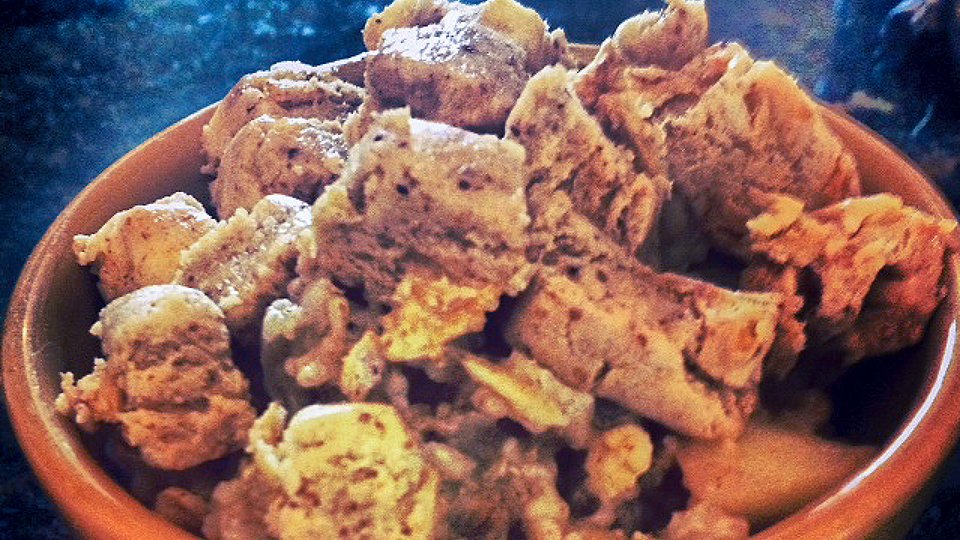 This recipe tastes like it's fresh out of the oven! The apples provide small amounts of many vitamins and minerals like Vitamins A and C, fiber and iron. The cinnamon may help curb a potential insulin spike and crash from the carbohydrates so you won't feel sleepy! Top your cinnamon apple pie oatmeal with a Quest bar for added protein.
Ingredients
½ cup rolled oats
1 cup water
½ apple, sliced
1 bar quest Bar, apple pie
1 tbsp cinnamon
2 tbsp powdered Stevia
½ tsp nutmeg
½ tsp vanilla extract
Directions
Bring the water to a boil in a small saucepan.
Add oats, chopped apple, cinnamon, nutmeg, Stevia and vanilla extract to the pan.
Reduce the heat to medium and cook for 4-5 minutes, stir occasionally.
Pour the mixture in 2 separate bowls.
Top each with 1/2 of the Quest bar pieces and let stand in the microwave for 10 seconds.