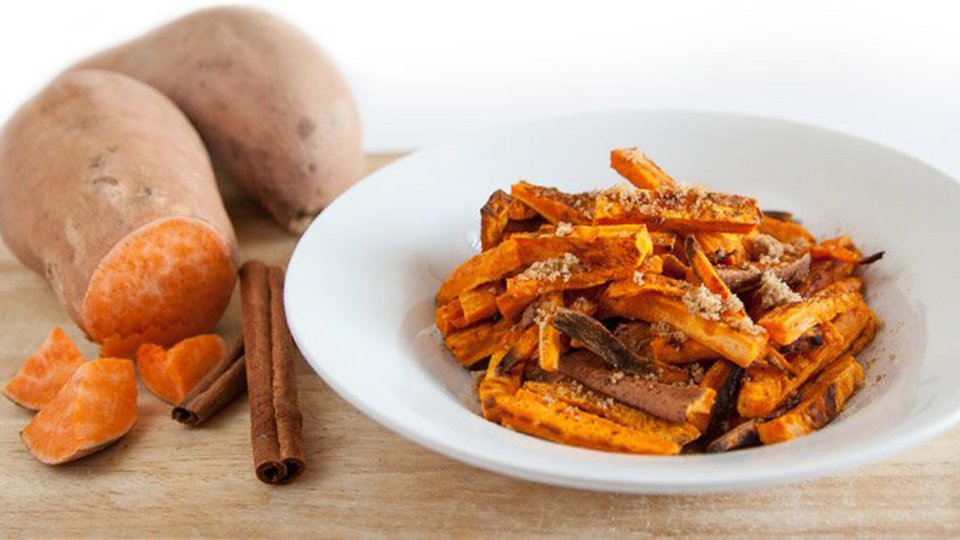 The next way to lighten your Thanksgiving meal this year is to opt away from making traditional potatoes which do tend to be quite high in calories and fat when made traditionally and instead choose sweet potatoes.
Ingredients
¼ cup water
2 tbsp brown sugar
2 tbsp sugar-free maple syrup
1 tbsp olive oil
1 salt and pepper to taste
2 whole sweet potato
Directions
First preheat your oven to about 375 degrees Fahrenheit. Next you are to lightly coat a baking pan with cooking spray and then set aside.
Slice potatoes into very thin slices or shoestrings, and then combine the water, Splenda, syrup, and olive oil in a small bowl. Using a brush, lightly brush the surface of the potatoes, flip, and then brush the other side.
Cover and bake in the oven for 45 minutes or until they are tender, flipping twice throughout baking time and re-brushing with glaze. Once they are finished baking, transfer them to a serving tray and sprinkle with salt and pepper.