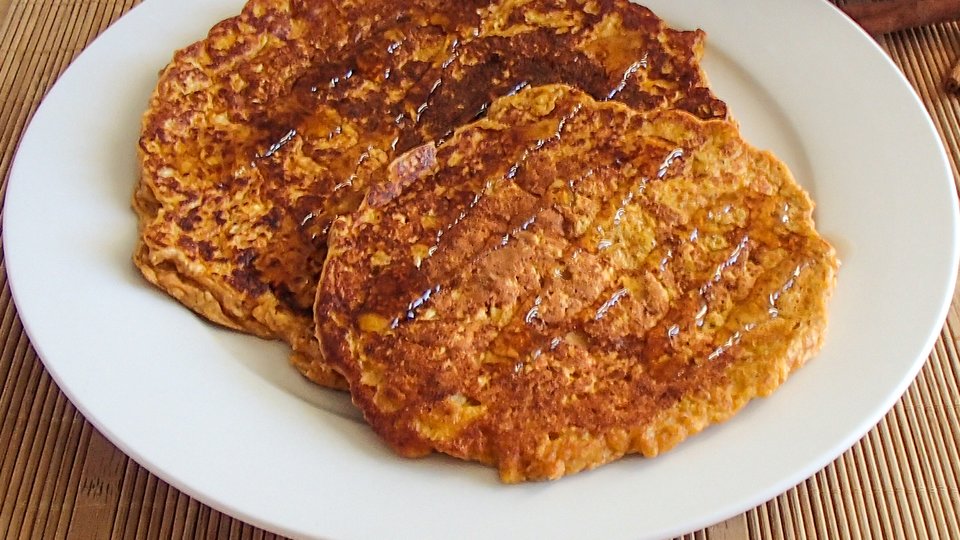 What better way to start the day than with a plate of sweet-potato pancakes? This breakfast of champions will fuel your day and leave you licking your plate! On top of being delicious, they offer a whopping 40 grams of protein.
Ingredients
1 whole sweet potato
1 scoop my protein impact whey vanilla
3 large egg whites
⅓ tbsp walnuts, chopped
½ tbsp baking soda
½ tsp nutmeg
1 tbsp cinnamon
Directions
In a large bowl, mix all ingredients until smooth.
Cook batches in pre-sprayed skillet/waffle maker on medium high temperature until bubbles form on the surface, then turn over and cook until dark golden brown.
Serve with cinnamon and sugar-free syrup.