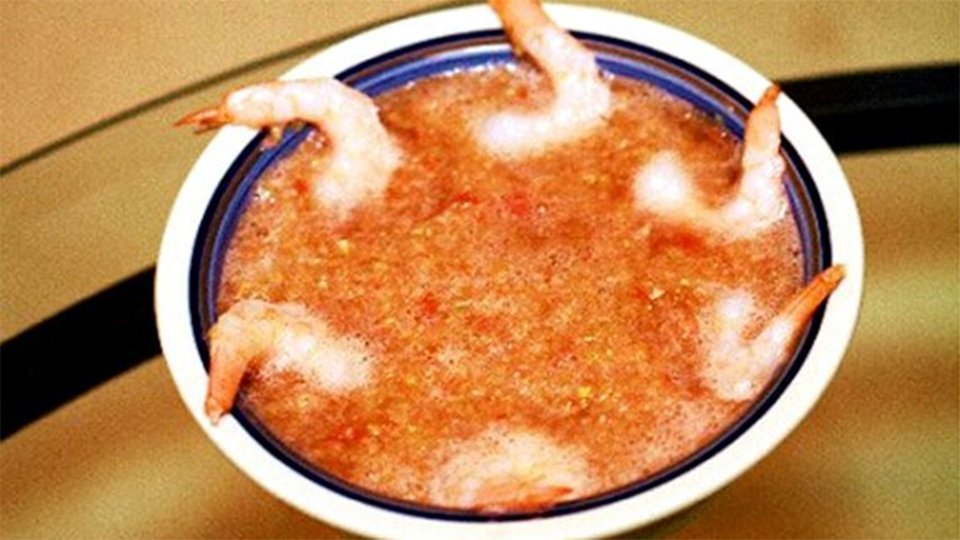 Enjoy fresh ingredients in a soup. This festive and healthy gazpacho recipe is a refreshing summer treat!
Ingredients
1 diced tomatoes
1 cucumber, chopped
¼ cup red wine vinegar
¼ cup water
½ apple, diced
1 tsp cayenne pepper
1 tsp red chili flakes
3 oz shrimp
Directions
Combine all the ingredients, except the shrimp, in a blender and puree until smooth.
Top the mixture with shrimp and serve immediately.