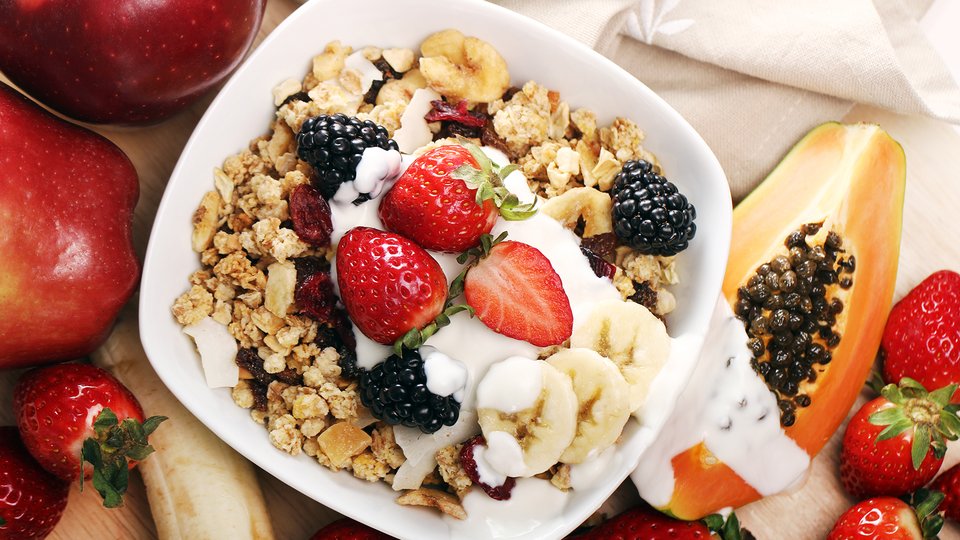 Here is a physique-friendly bodybuilder dessert that can also be for breakfast.
Ingredients
1 cup rolled oats
2 tsp ground flaxseed
1 oz (22 whole kernels) almonds, dry roasted, unsalted, sliced
⅛ cup frozen mixed berries
1 tsp cinnamon
1 tbsp lemon juice
1 cup, sliced granny smith apple
1 cup nonfat plain Greek yogurt
1 cup blueberries
3 scoop vanilla caramel protein powder
½ cup apple juice
Directions
Place the oats, dried fruits, almonds, linseeds (flax), cinnamon and apple juice into a Tupperware container.
Add water to cover and a squeeze of lemon juice.
Place in the fridge and leave overnight until all the juice has been absorbed.
Grate the apple and add this and the yoghurt to the mixture.
Divide the muesli among three bowls, stir in a scoop of protein powder and top with an equal serving of the berries.