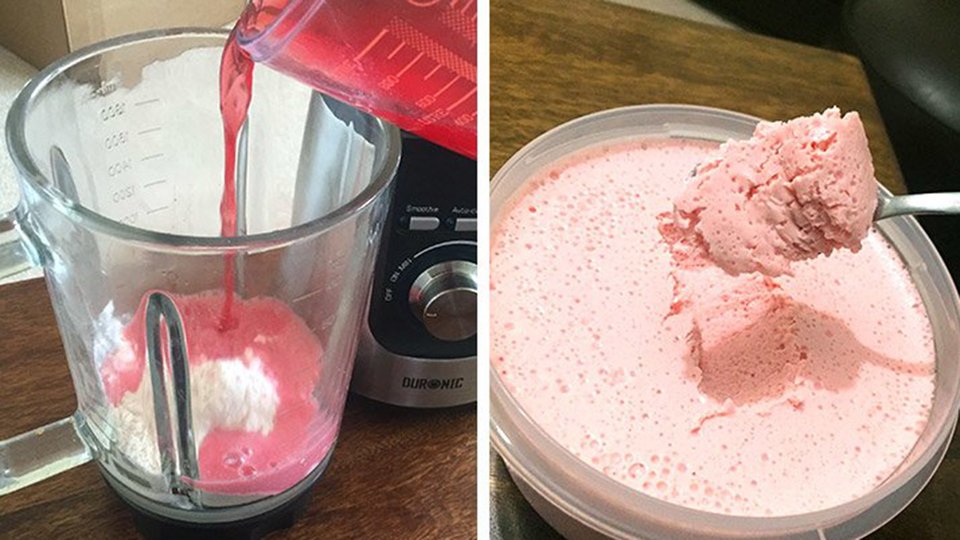 Another favorite of Alderton's is this fruit-based mousse. From the light and fluffy texture to the muscle-building protein content, this dessert has it all. It's a perfect, airy way to finish your day and top off a well-rounded meal plan.
Ingredients
1 scoop grenade Hydra Charge, Strawberry
1 cup fat-free cottage cheese
1 cup strawberries
½ serving jello
Directions
Mix 10 ounces of boiling water with half a pouch of sugar-free Jell-O. Allow to cool for 10 minutes.
Once cooled, add the cottage cheese and Hydra 6 to a blender with the Jell-O mix. Blend for 1 minute.
Once blended, chop up 200 g of strawberries into a container. Add the mixture.
Refrigerate for 6 hours, then enjoy!