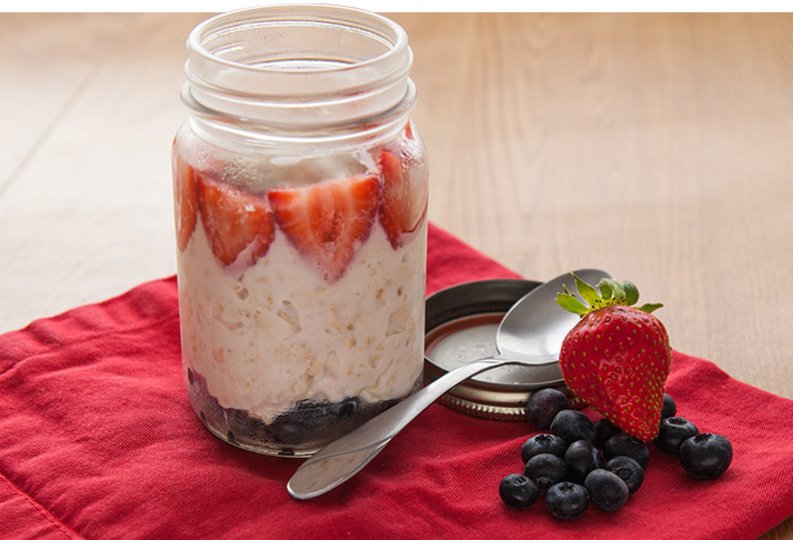 If your mornings are rushed, this recipe is for you. Combine these ingredients and let them meld together in your fridge overnight. The mixture of oats, milk, and berries make this one sweet treat to wake up to.
Ingredients
1 cup milk (1%)
1 cup raw oats
1⅓ cup plain Greek yogurt
1 cup blueberries
1 cup strawberries
1 to taste cinnamon
1 scoop grenade hydra 6
Directions
Soak oats in milk and add a pinch of cinnamon to the jar.
In the morning, add half of the strawberries. Mix in Greek yogurt and protein powder.
Top with the rest of the strawberries and blueberries. Enjoy!