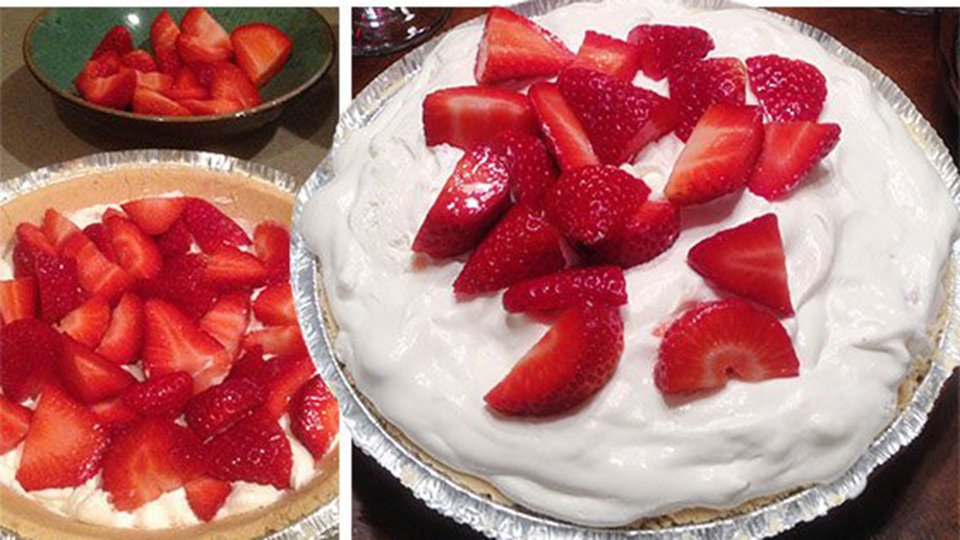 Here's a cool Valentine's Day recipe for strawberry shortbread whipped pie.
Ingredients
1 crust keebler Ready Crust, Graham Pie Crust, reduced fat
1 box sugar-free fat-free chocolate pudding powder
¼ cup strawberries, sliced
2 tsp powdered Stevia
⅓ container dairy-free reduced fat whipped topping
1 fl oz water
Directions
Wash and slice strawberries, toss with 2 packets of stevia sweetener.
Layer the bottom of your pie crust 1-inch deep with whipped topping, and cover with 3/4 of the strawberries.
Mix cheesecake pudding dry mix with 1 cup cold water, adding more until a thick, creamy consistency is achieved.
Layer pudding over berries and whipped topping, then add another layer of whipped topping over pudding.
Chill for half an hour and top with remaining strawberries.