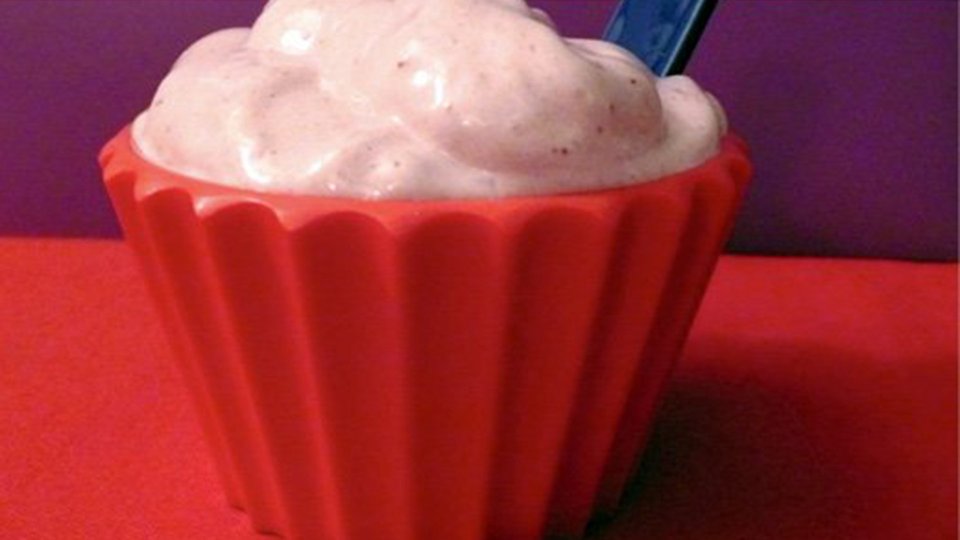 Protein fluff's filling and low-calorie nature is precisely what makes it a staple among many dieters. It is also extremely easy to make and requires just three basic ingredients: milk, protein powder, and fruit—pretty much the same stuff you'd use in a protein shake or smoothie.
Ingredients
¼ cup(s) unflavored whey protein powder
¼ cup whole milk
1 cup strawberries, frozen
½ tbsp xanthan gum
Directions
Place all ingredients in a bowl and blend to a smooth, frozen mixture.
Using an electric whisk, whisk mix for 5-8 minutes until it gains volume.
Eat immediately.