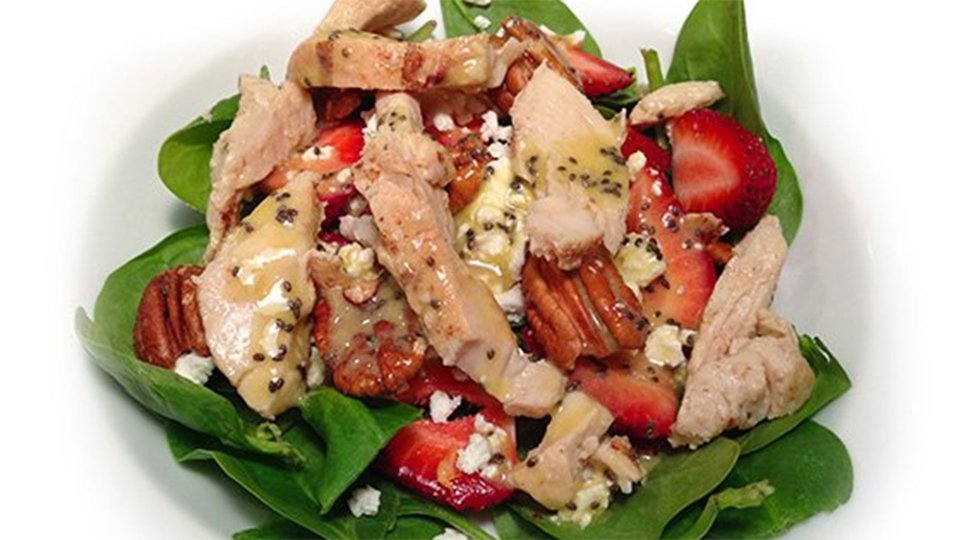 This refreshing spring salad recipe is loaded with protein both from the chicken breast and the goat cheese, so it is perfect for those who are looking to boost their protein intake.
Ingredients
½ cup strawberries, sliced
2 cup spinach
¾ oz pecans, chopped
2 oz reduced-fat feta cheese
6 oz chicken breast, shredded
⅛ cup lemon juice
¼ tsp dijon mustard
3 tbsp olive oil
1 tbsp poppy seeds
Directions
Slice the strawberries, and then combine with spinach leaves, pecans, and cheese. Toss. Layer the chicken on top.
In a small bowl, combine lemon juice, mustard, olive oil, and poppy seeds until well mixed.
Drizzle over top and toss one more time before serving.