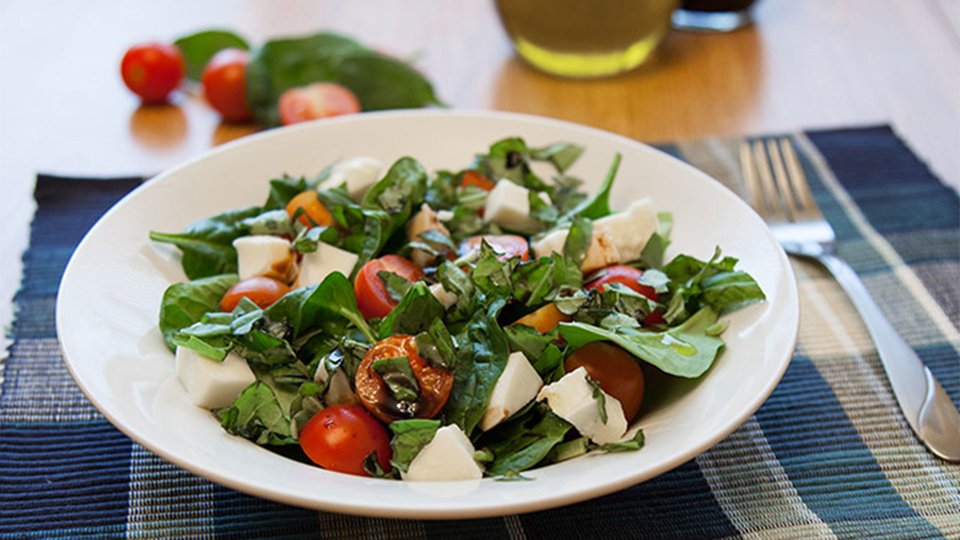 Quick and easy to make, this salad has all the delicious flavor of a traditional caprese side dish with added antioxidant-loaded herbs. It's the perfect complement to any Italian entrée! Make a single serving for yourself, or multiply the recipe to feed an army of guests!
Ingredients
5⅓ g fresh basil leaves, chopped
1 tbsp balsamic vinegar
½ tbsp olive oil
1½ cup baby spinach
½ cup cherry tomatoes
1 oz mozzarella cheese
Directions
Place spinach in a bowl.
Sprinkle spinach with cherry tomatoes, mozzarella, and basil.
Drizzle with olive oil and balsamic vinegar.