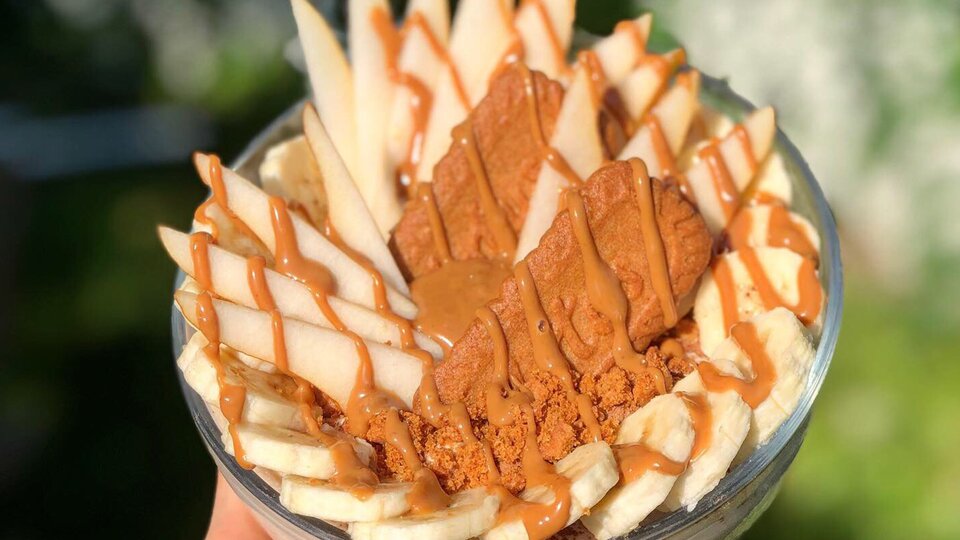 Try this delicious overnight oats variation that celebrates the holiday season. Great for breakfast or anytime!
Ingredients
60 g old-fashioned oats
170 g nonfat plain Greek yogurt
1 scoop Xtend Pro, Cookie Butter
110 g banana, sliced
100 g pear, sliced
1 serving (2 cookies) Biscoff cookies
15 g cookie butter
to taste cinnamon
pinch table salt
Directions
Mix together the first four ingredients.
Chill for at least 2 hours or overnight.
Top with the banana, pear, cookies, and cookie butter.