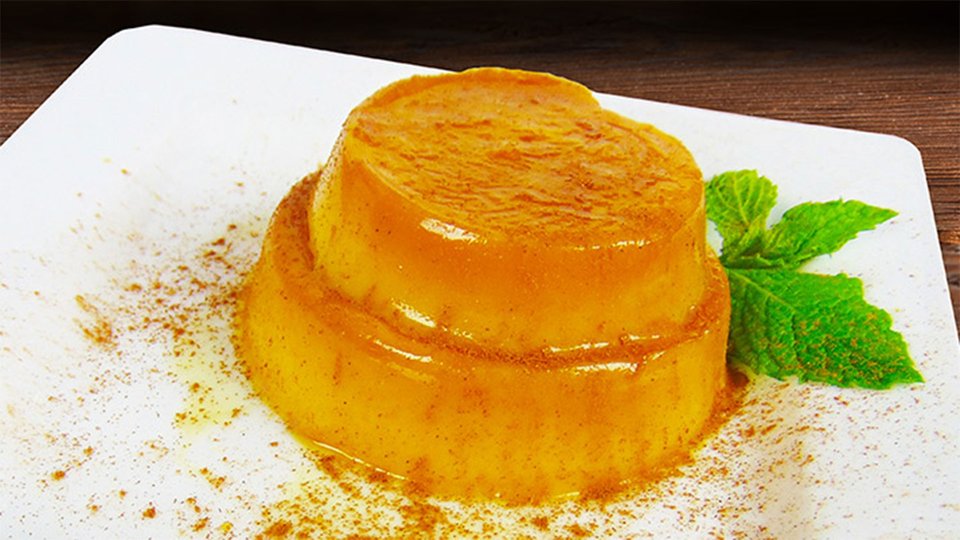 Flan is one of those frequently overlooked desserts that doesn't get made at home often enough. Not only is flan one of the creamiest little dishes of caramel heaven you can imagine, it's also incredibly easy to make. Of course, your guests will be really impressed by your mad baking skills, so you don't need to tell them there are only three steps in this whole recipe!
Ingredients
1 package (3 oz) flan, caramel custard mix
2 cup milk (2% fat)
1 scoop Dymatize Elite 100% Whey Protein, Snickerdoodle
Directions
Open caramel sauce packet included in the Jell-O flan. Pour evenly into 4 small cups or 1 small bowl.
Stir flan mix into 2 cups milk in small saucepan. Bring to a boil over medium heat, stirring constantly. Pull pot off heat and mix in protein powder.
Pour slowly over caramel. Refrigerate 1 hour or until set (2 hours if preparing in bowl). To unmold, run small metal spatula around edge of each custard, invert onto plate, and shake slightly to loosen. Store leftovers in refrigerator.
Note: For best results, use 2% or whole milk.