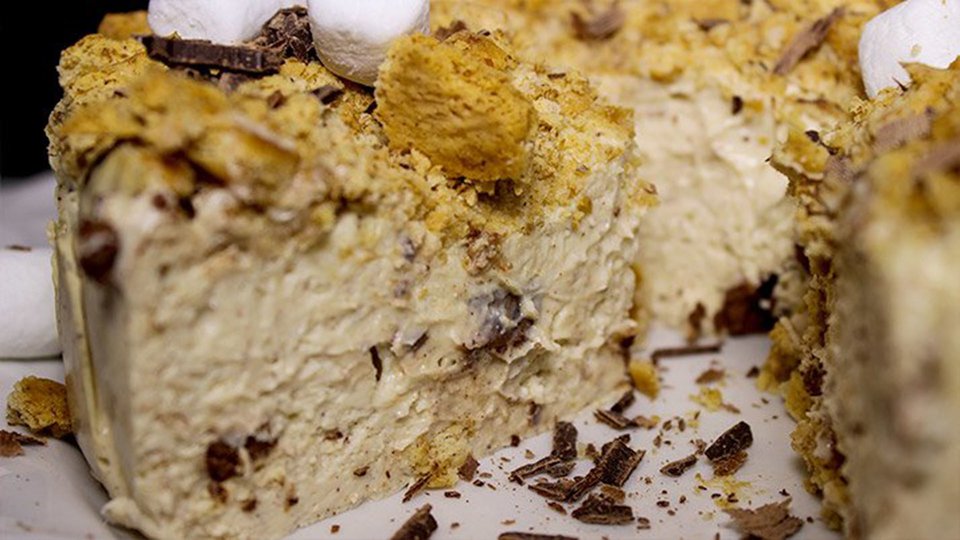 I heard you wanted s'more recipes (get it, get it?), so here's one for a cheesecake. I know what you're thinking: "You're killin' me, smalls!"
Ingredients
2 whole egg
1 scoop(s) vanilla whey protein powder
12 oz fat-free cream cheese
¼ cup powdered Stevia
1 tsp vanilla extract
2 tsp lemon juice
½ tsp cinnamon
⅔ cup of miniature marshmallows
1 tbsp natural peanut butter
1 tsp brown sugar
4 oz square bakers chocolate squares
4 cracker graham crackers
Directions
Preheat oven to 325 degrees F (162 degrees C).
Break up semi-sweet chocolate pieces into a large bowl. Add all ingredients except honey graham crackers.
Mix everything together (using a hand mixer makes things a lot easier).
Line a 6x2 round cake pan with some parchment paper, pour the mix in, and top with crushed honey graham crackers.
Bake for 30-35 minutes.
Reduce temperature to 200 degrees F (93 degrees C) for another 50-60 minutes.
Remove cheesecake and let it cool.
Once cooled, wrap it up and put it into the fridge overnight (or a couple hours if you can't wait that long). Mouth-gasm!