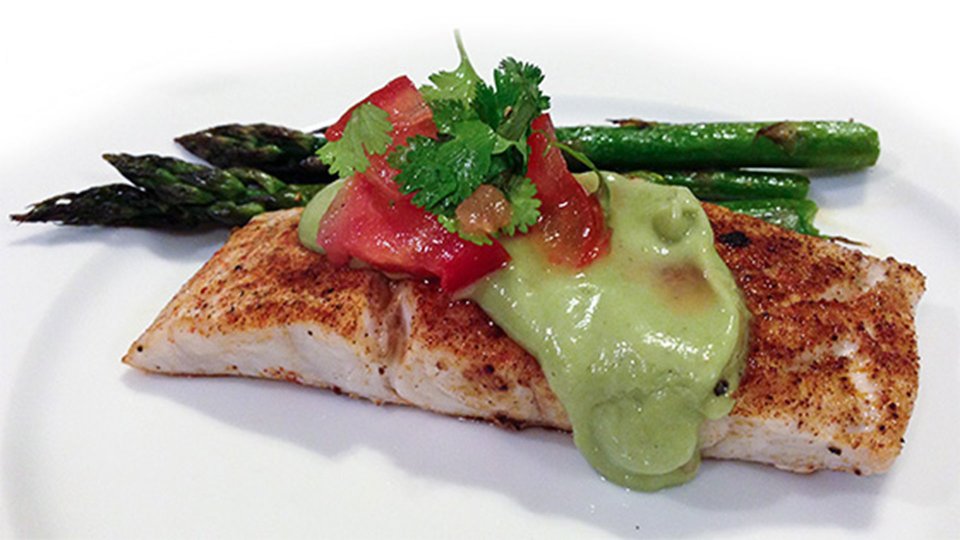 Serve this when you need some healthy fats and protein, want to impress your dinner guests, or need to add a spicy Mexican kick to your regular dinner fare.
Ingredients
2 fillet snapper
1 tsp paprika
1 tsp cumin
1 tsp chili powder
½ avocado
¼ cup verde sauce
2 tbsp lime juice
½ tomatoes
¼ cup cilantro
Directions
Set broiler to high.
Sprinkle both sides of fish with paprika, cumin, and chili powder.
Broil each side for 5 minutes, or until cooked through.
In a food processor, blend avocado, verde sauce, and half of lime juice.
In a small bowl, combine chopped tomatoes, cilantro, and the rest of the lime juice.
Top cooked snapper with avocado sauce and tomato relish.