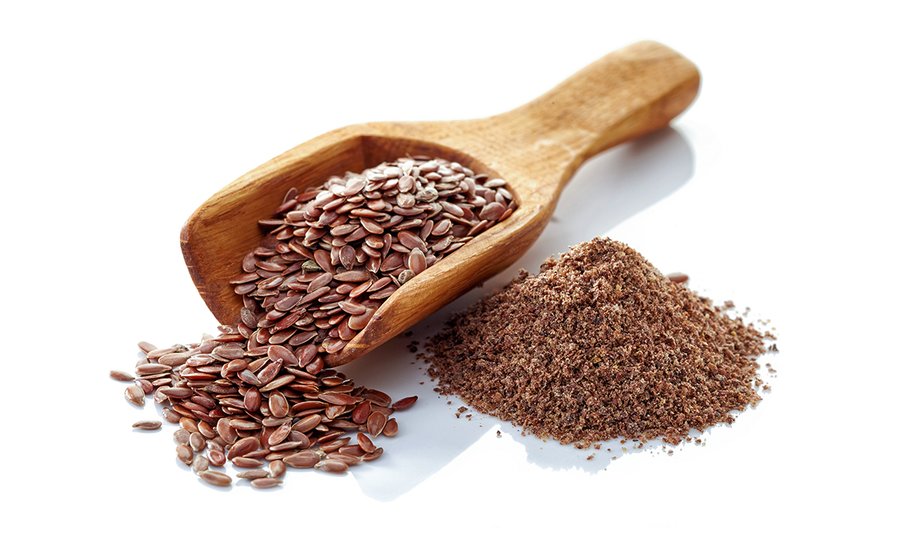 These homemade bars take it to the next level by combining ground flaxseed with cashew butter, oats, and plant protein to create a delicious, chewy, gluten-free high-protein snack. Add the extra flavor and superfood punch of blueberries, cacao nibs, and cinnamon, and you've got yourself a healthy on-the-go treat to fuel your body and help you hit your goals.
Ingredients
2 tbsp ground flaxseed
5 tbsp warm water
½ cup cashew butter
1 tbsp BBF Organic Agave
1 banana, mashed
¼ cup BBF Organic Coconut Sugar
¼ cup unsweetened vanilla almond milk
2 tsp vanilla extract
1 cup rolled oats
⅔ cup oat flour
⅓ cup plant protein powder
½ tbsp cinnamon
½ tsp baking powder
½ tsp baking soda
¼ tsp table salt
⅓ cup blueberries, dried
4 tbsp cacao nibs
¼ cup cashews, chopped
Directions
Mix the flaxseed meal and warm water. Chill in the refrigerator for 20 minutes.
Grease a slow cooker with coconut oil or cooking spray and line with parchment paper. Leave enough extra paper to act as a handle for removing the bars.
In a large bowl, microwave the cashew butter and agave for 1 minute and stir until smooth. Microwave for an additional 30 seconds, if needed.
Add the mashed banana, coconut sugar, almond milk, vanilla extract, and chilled flaxseed meal to the cashew butter mixture. Beat until well combined.
In a separate bowl, mix together the oats, oat flour, protein powder, cinnamon, baking powder, baking soda, and salt. Add this to the cashew mixture along with the dried blueberries, cacao nibs, and chopped cashews, and mix until the ingredients are evenly dispersed.
Spoon the batter into the slow cooker and spread evenly. Cook on low until the sides are brown and a toothpick inserted into the center comes out clean, about 2-3 hours. Remove from the slow cooker and cool before slicing.