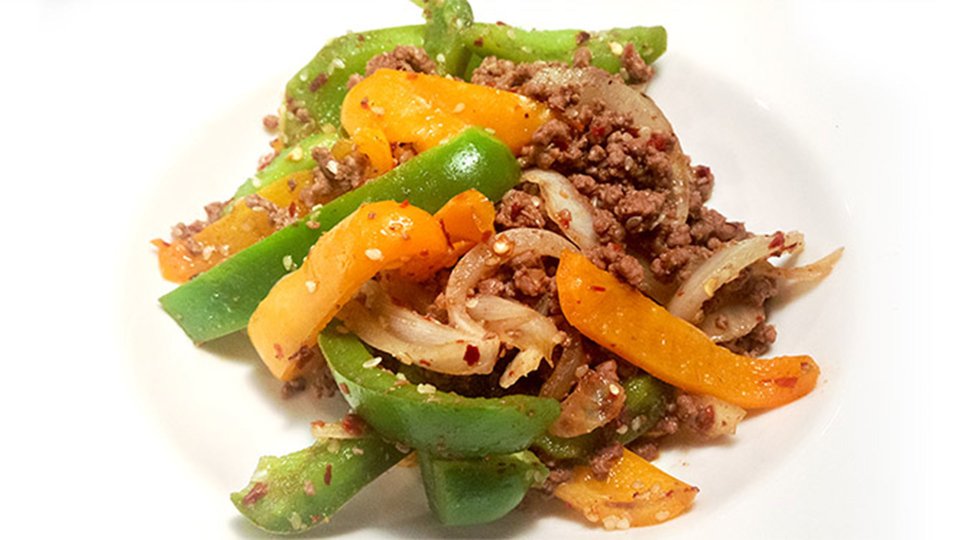 You don't need to eat low-sodium all the time. But if you're trying to get shredded for a photo shoot, this recipe will help you get there.
Ingredients
8 oz lean ground beef
¼ onion, sliced
¼ green pepper, cut into strips
¼ diced red bell pepper
1 tbsp crushed red pepper flakes
1 tsp sesame seeds
1 tbsp balsamic vinegar
Directions
Brown ground beef in skillet.
As beef is browning, add sliced onion and peppers
Add chili pepper, sesame seeds and vinegar and continue stirring as it cooks. Once beef is browned and vegetables are to desired doneness place ingredients on a plate and eat.