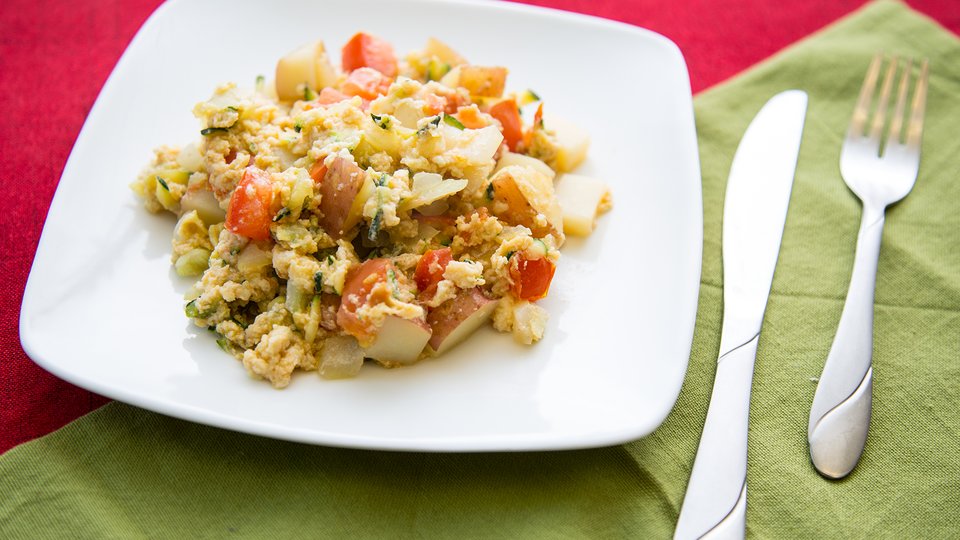 Check out these great egg and potato breakfast recipe!
Ingredients
8 large egg whites
3 tbsp onion, finely chopped
⅓ tsp garlic powder
3 tbsp olive oil
1 cup diced tomatoes
1 cup, diced potatoes
1 cup zucchini, finely shredded
3 tbsp water
Directions
Beat egg whites, onion, garlic powder, and water until mixture is slightly frothy.
Wipe bottom of a nonstick skillet with a paper towel soaked in olive oil
Cook and stir tomatoes, potatoes, and zucchini for 2 minutes in frying pan.
Pour egg mixture over vegetables.
As mixture begins to set at bottom and sides of the pan, gently lift cooked portions with spatula so that the uncooked portions can flow to the bottom of the pan.
Continue this process until eggs are thick and cooked but still moist.