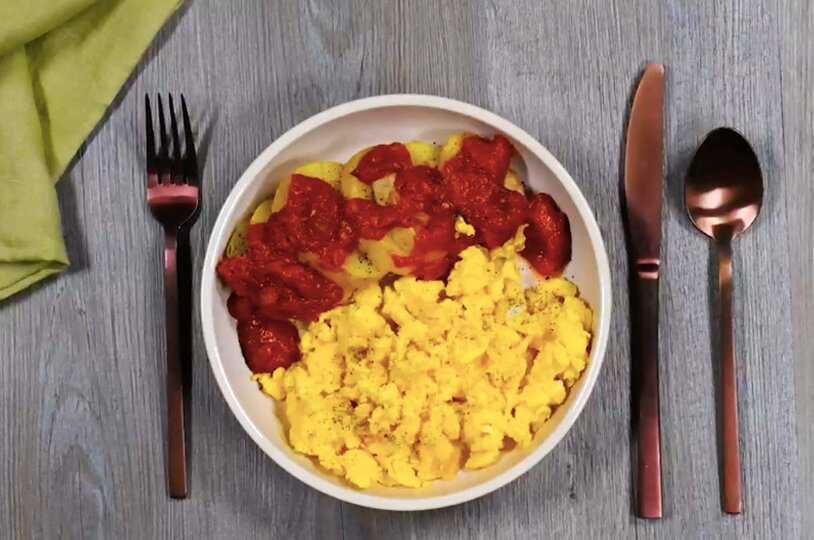 Time to spice up your morning eggs with salsa and potatoes!
Ingredients
1½ cup egg whites
1 cup salsa
2 small (1-3/4" to 2-1/4" dia.) potatoes
6 whole egg
Directions
Poke a washed potato with a fork deeply, microwave for about 5 minutes or until tender.
Meanwhile, cook scrambled eggs in a pan coated with nonstick spray over medium heat.
Slice cooked potato, season everything with salt and pepper, then top with salsa to serve.