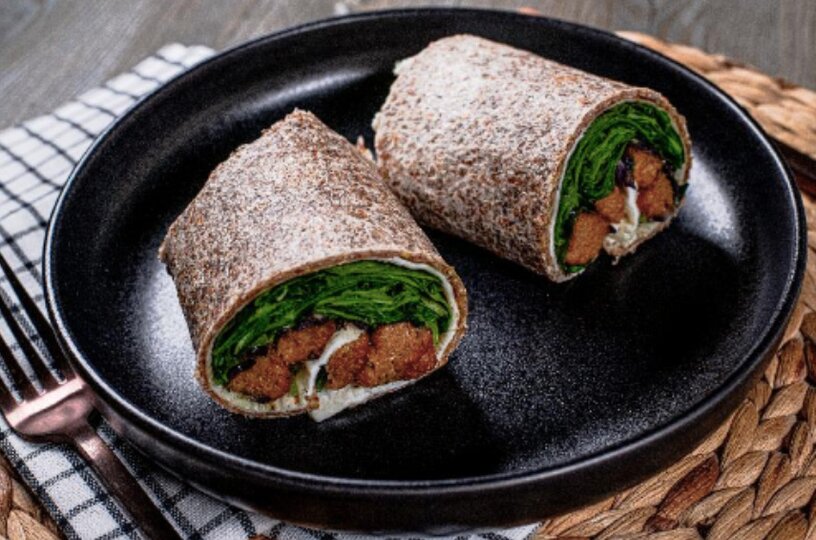 If you are aiming to take your breakfast to the next level, you need to try this Sausage Egg Wrap!
Ingredients
¾ cup egg whites
½ tsp olive oil
salt and pepper to taste
2 cup spinach
1 tortilla Ezekiel 4:9 sprouted grain tortilla
¼ cup red onion, sliced
1 link Beyond Sausage Brat
Directions
In a large pan place the olive oil, let it heat up, and add the egg whites to make a large omelet almost the same size as the tortilla. Season with salt and pepper to taste.
Slice the sausage into large strips and slice the red onion.
Once the omelet it's ready, set it aside and cook the sausage and red onion.
Microwave the tortilla for 5 to 10 seconds to soften it, serve the omelet on top, and then add the sausage strips and onion.
Wrap carefully and serve.