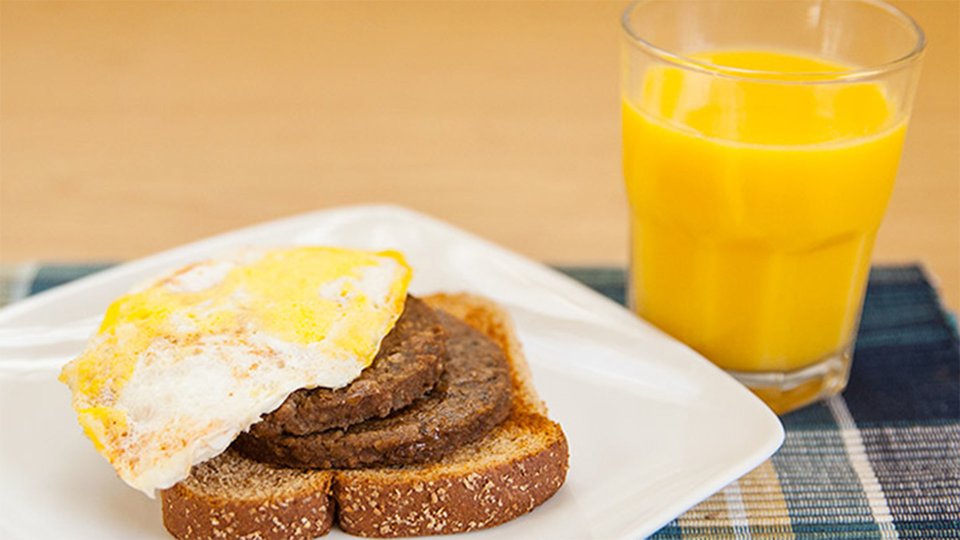 Nothing says homestyle goodness like the combination of eggs, sausage, and toast. Vegetarians don't have to miss out on this classic meal; a little creative adaptation is all it takes! In addition to being a protein powerhouse, this take on an open-faced breakfast sandwich of vegan sausage, eggs, and toast provides 26 milligrams of iron—a hefty percentage of the 30 milligrams recommended for women, and almost twice the 14 milligrams suggested for men.
Ingredients
2 patty vegan sausage patties
1 whole egg
1 slice regular multi-grain bread
1 cup orange juice, fresh squeezed
Directions
Heat sausage patties and eggs to make sandwich. Pour yourself a glass of OJ and enjoy!