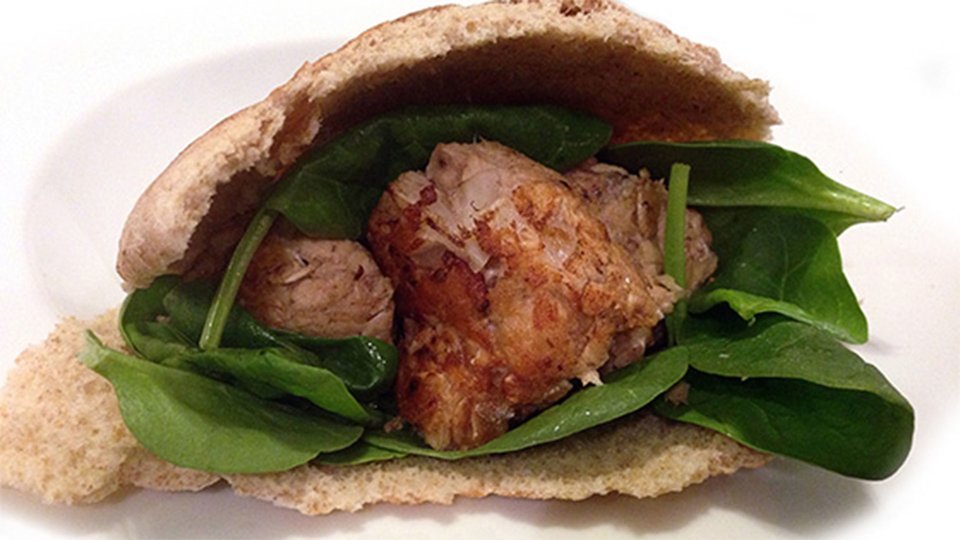 If you need a power-packed meal to get you through a busy afternoon or evening, here's your recipe. These salmon meatball wraps are full of fats, protein, and complex carbohydrates. If you have specific flavors in mind, add your own spices—it's easy to make this recipe your own!
Ingredients
1 can drained solids (total) canned salmon
1 onion, finely diced
2 egg whites
½ cup raw oats
½ clove garlic, minced
3 pita, large (6-1/2" dia) whole-Wheat Pita Bread
2 cup spinach
1 tbsp olive oil
Directions
Combine salmon, onion, egg whites, oats, and minced garlic.
Form into meatballs and set on a plate.
In a skillet over medium heat, heat olive oil.
Place salmon meatballs in skillet and cook 4-5 minutes, or until browned.
Remove from skillet and place in pitas along with spinach leaves.