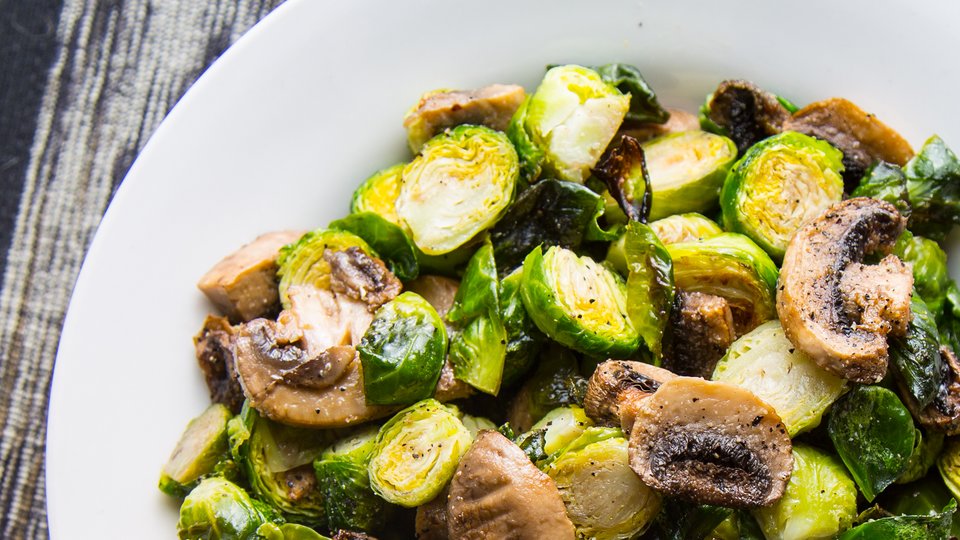 This fantastic side dish is quick and easy to prepare. Mushrooms are surprisingly high in overall dietary protein, with more than 7 grams of protein per dozen, making this is a good option for those who struggle to get enough dietary protein.
Ingredients
1 lb brussels sprouts
8 oz mushrooms, sliced
3 tbsp olive oil
½ tsp garlic powder
½ tsp table salt
½ tsp, ground black pepper
Directions
Preheat the oven to 400 degrees F.
Wash the Brussels sprouts, trim the stems, and cut in half. Clean and slice the mushrooms.
Combine the Brussels sprouts and mushrooms in a large bowl and drizzle with olive oil and season with the garlic powder, salt, and pepper. Toss to coat.
Place the Brussels sprouts and mushrooms on a non-stick baking sheet and bake for 20-25 minutes or until the Brussels sprouts have reached desired tenderness.