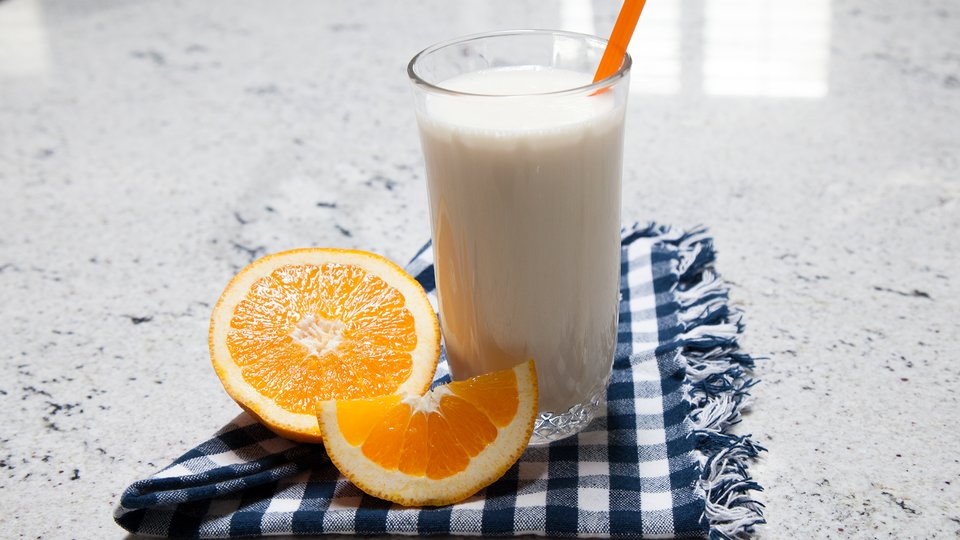 Celebrate summer with this guilt-free twist on the classic piña colada!
Ingredients
2 scoop vanilla protein powder
½ cup water
½ cup pineapple-orange juice
¼ tsp rum extract
¼ cup coconut extract
Directions
Combine ingredients in a blender until ice is crushed.
Serve in a chilled glass with a wedge of orange for garnish.