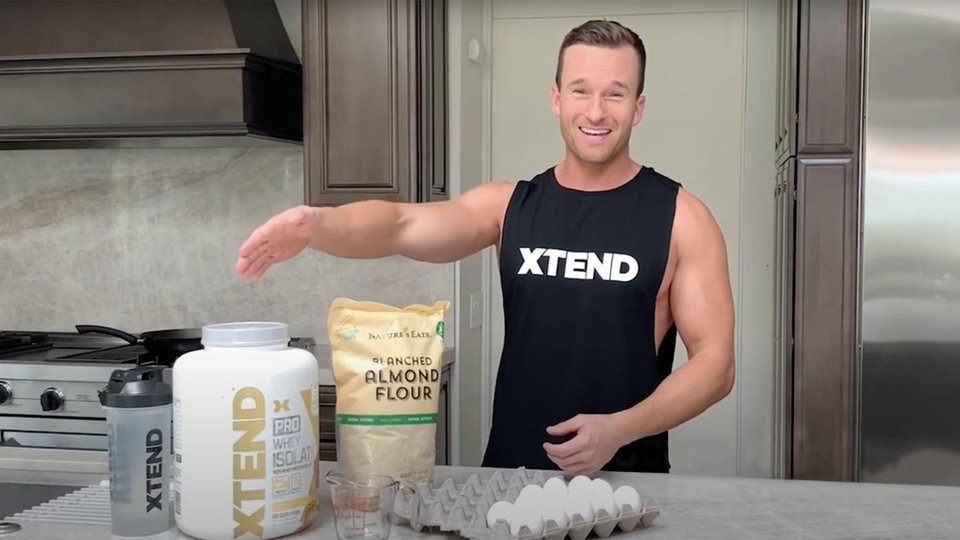 Looking for low-carb, high-protein pancakes? Whip up a batch of these delicious 4-ingredient protein pancakes to fuel your fitness goals!
Directions
Preheat a griddle or skillet on medium high heat.
Mix the egg whites, almond flour, egg, and protein powder together.
Pour the batter into 4 large or 6 small pancakes. Cook on low to medium heat for 1-2 minutes or until you see bubbles coming through, then flip.
Cook for an additional 1-2 minutes until done. Enjoy with fresh fruit, sugar-free syrup, or chopped nuts.