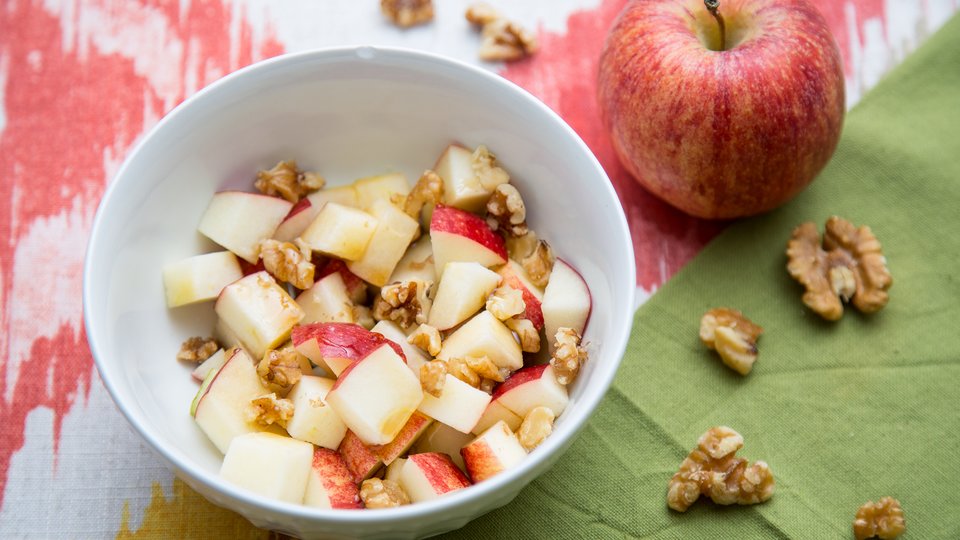 This one's easy! Mix it up and enjoy!
Ingredients
1 whole apple, sliced
1 tbsp walnuts, chopped
1 tsp maple syrup
Directions
Another way to snack on apples—this one is quick and sweet and it can be done a million different ways. The best part ... it only takes 2 minutes. Just cut an apple up (I love Fuji apples).
Add chopped walnuts, or a mix of nuts if you prefer.
Add some maple syrup or have it with almond butter or peanut butter. Up to you.
Mix it all up ... Ah, what a delight!