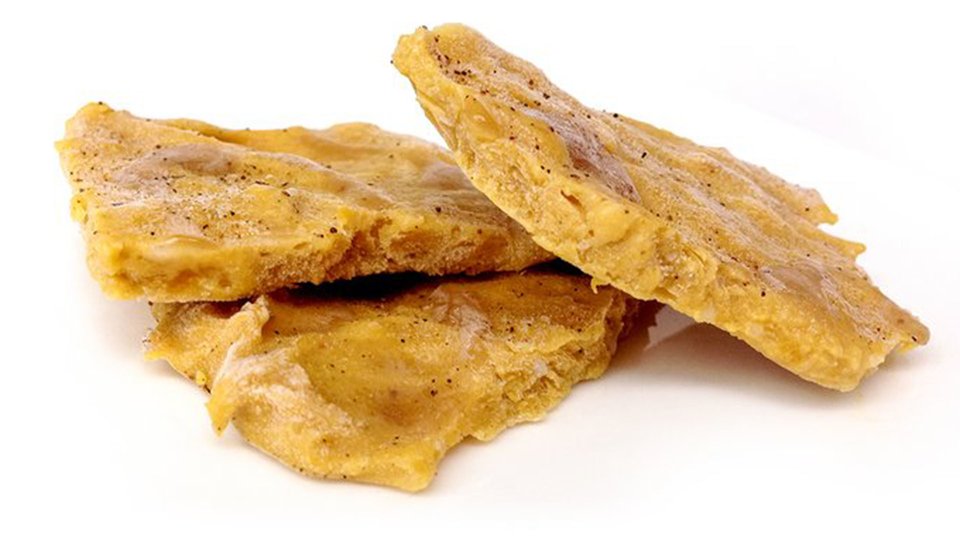 You can't go anywhere in September or October without being bombarded by pumpkin spice flavors and smells. Why fight it? This pumpkin spice bark is absolutely delicious. If you can share it, you're a stronger person than me!
Ingredients
½ scoop bSN Syntha-6 Peanut Butter Cookie Protein
1 tbsp walden Farms Syrup
2 tbsp pumpkin, canned
1 tbsp extra virgin coconut oil
1 to taste nutmeg
Directions
Mix all ingredients in a bowl.
Place a layer of plastic wrap over a plate.
Pour mixture onto the plastic wrap to form an even layer—it doesn't have to be perfect.
Drizzle with 1 tsp of extra syrup and another pinch of nutmeg or cinnamon.
Place in the freezer for 45-60 minutes, or until hard.
Break into pieces and serve immediately. Store leftovers in the fridge.