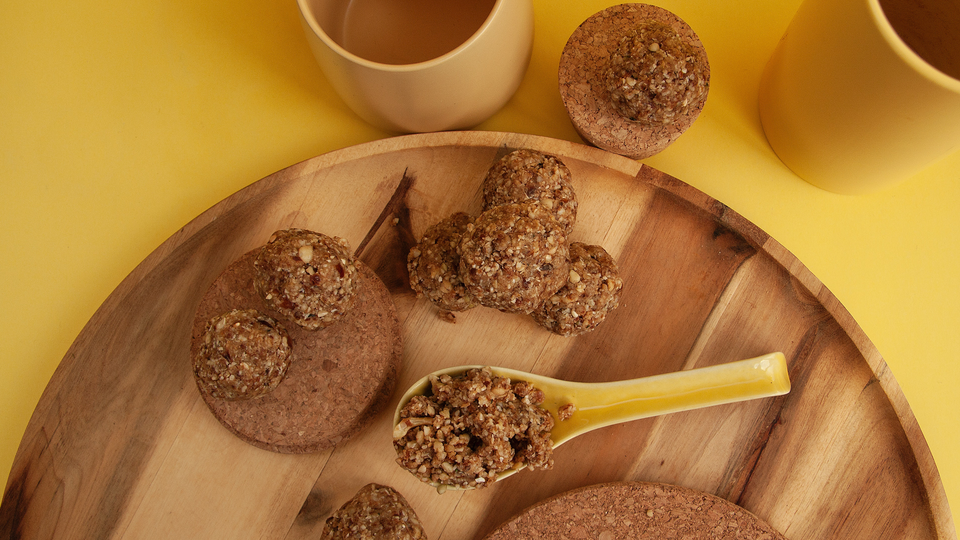 Who doesn't like a pumpkin-based snack once the fall rolls around? Below is an autumn-inspired take on protein balls that are a great grab-and-go option!
Ingredients
2 cup rolled oats
1 scoop signature Vanilla Whey Protein Powder
¾ cup natural peanut butter
½ cup pumpkin puree
¼ cup honey
1 pinch cinnamon
1 to taste nutmeg
2 tbsp dark chocolate chips
Directions
In a large bowl, combine all ingredients except the chocolate chips. Fold until all ingredients are well-incorporated.
Add in chocolate chips and fold until mixed.
Place bowl with mixture in refrigerator for 20-30 minutes. This makes rolling the protein balls much easier, as it helps firm up the nut butter.
Remove mixture from refrigerator. Using a spoon, scoop some of the mixture into your hand and roll into a ball, about an inch in diameter.
Protein balls are always a fan favorite. Once assembled, place protein balls into a sealed container, store in the refrigerator and enjoy them for up to a week, if they last that long!