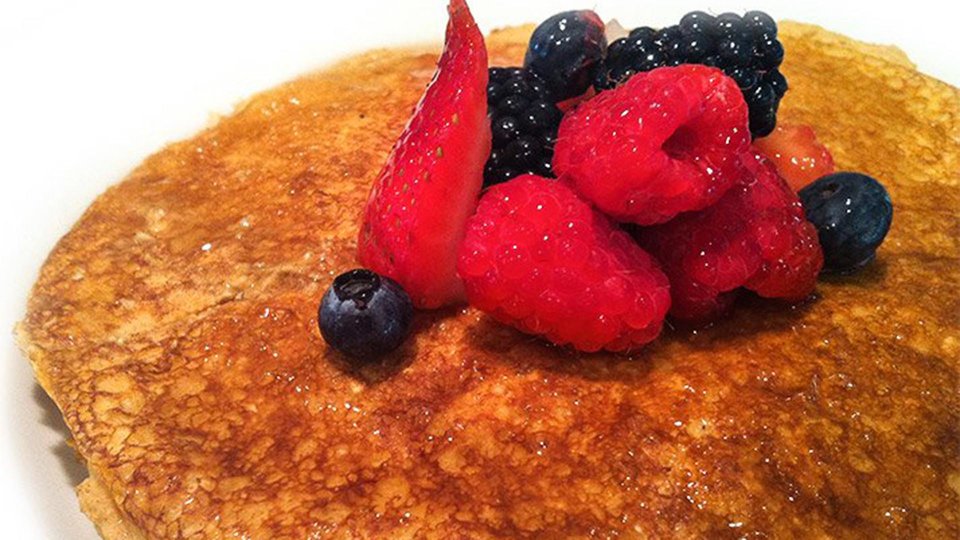 Start your day with a great balance of complex carbs, dietary fiber, protein, and healthy fats packed into one delicious meal.
Ingredients
¾ cup skim milk
¼ cup pumpkin puree
½ cup raw oats
½ cup(s) vanilla whey protein powder
2 large egg whites
1 tsp pumpkin pie spice
½ tsp table salt
1 tsp baking powder
½ tsp cinnamon
3 drop liquid Stevia
Directions
Mix all ingredients in a blender or food processor until smooth.
Once well combined, pour onto a greased skillet or griddle. Cook for 2-3 minutes per side or until golden brown.
Serve with sugar-free maple syrup or sprinkled with fresh berries.