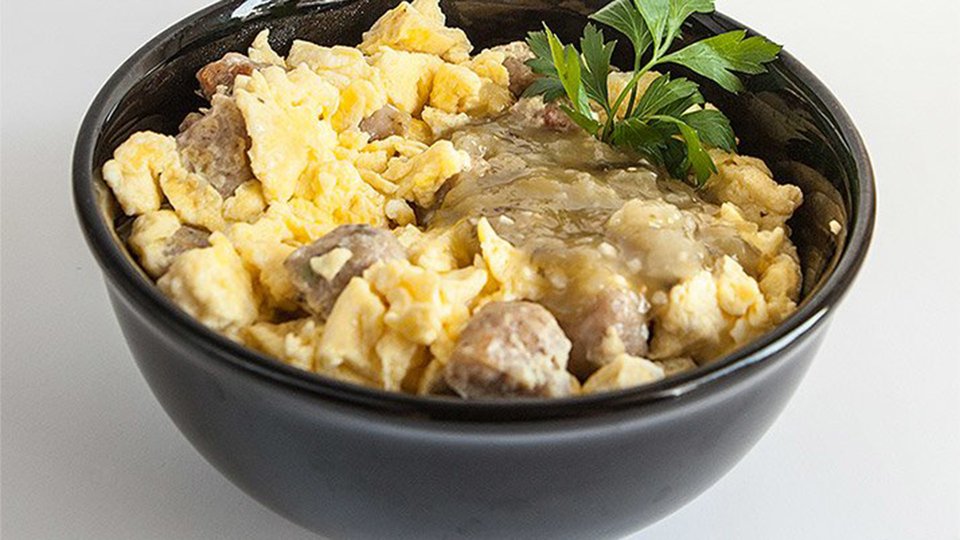 Breakfast is the most important meal of the day, so make it count! Serve up a heap of protein first thing in the morning to fuel your day.
Ingredients
9 large egg whites
3 whole egg
1 link 3 oz italian sweet sausage
3 oz salsa
Directions
Dice chicken sausage and put into a warmed skillet to brown. While waiting, beat eggs and egg whites together.
Once chicken sausage is browned, spray skillet with non-stick spray and pour beat eggs into the skillet with the sausage. Mix all ingredients frequently until eggs are cooked through.
Place on plate and top with tomatillo avocado salsa.