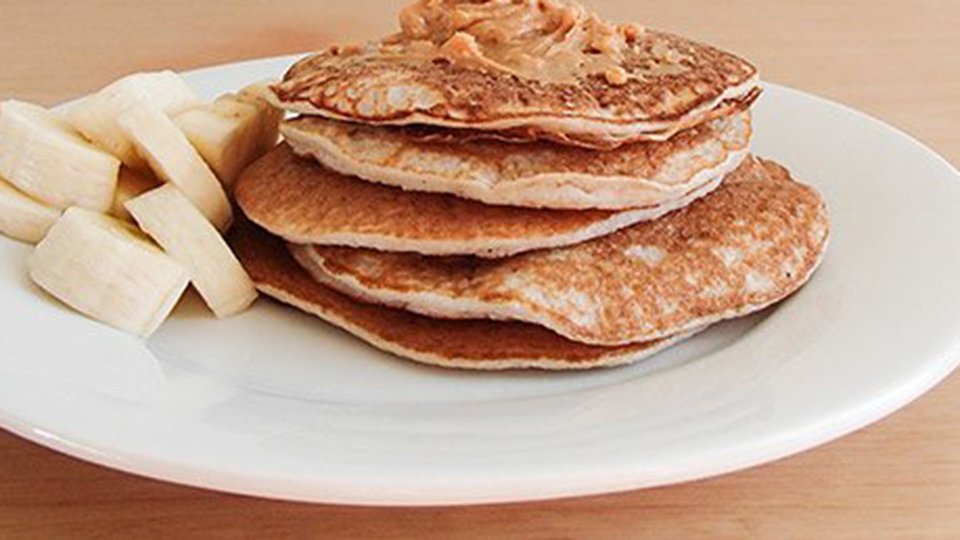 Pancakes are a favored breakfast for many, but unfortunately they also usually contain far too many calories and fat. Here is a lighter recipe that will fit much better with your overall meal plan.
Ingredients
3 large egg whites
⅓ cup raw oats
1 scoop(s) banana or vanilla protein powder
2 tbsp fat-free cottage cheese
1 tsp vanilla extract
1 tsp splenda
Directions
Combine the egg whites, cottage cheese and vanilla extract in a bowl until well mixed.
Next add in the dry oats and whey protein powder along with the Splenda until well mixed.
Once a batter has been formed, cook as you would a regular pancake, flipping at half-time.
Drizzle with sugar free syrup or serve with fresh fruit.