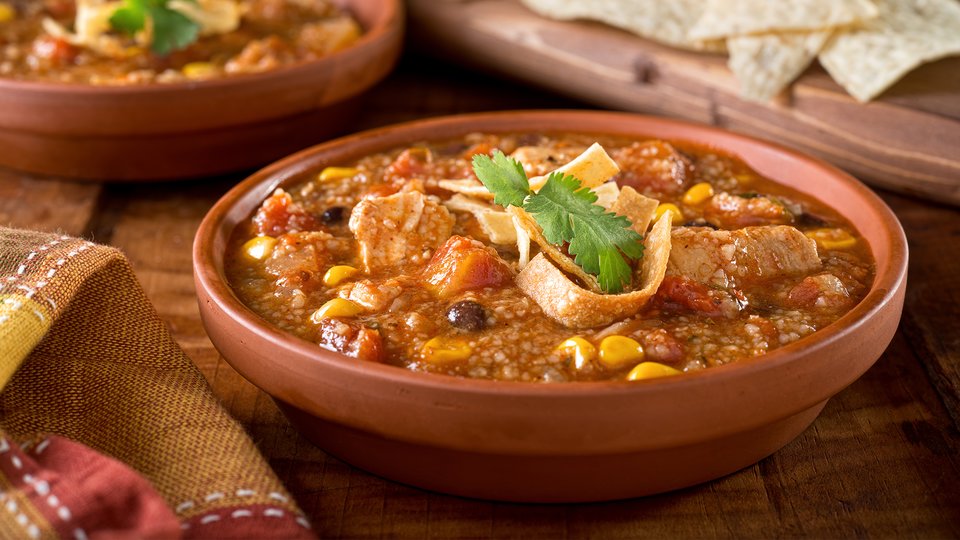 Here's a great high protein chili recipe.
Ingredients
2 lb chicken breast
1 tbsp olive oil
2 small green bell pepper
1 cup mushrooms, sliced
1 small onions
½ cup corn
30 oz dark kidney beans
30 oz light kidney beans
15 oz pinto beans
2 cup barley
30 oz tomatoes, crushed, canned
3 cup water
2 tsp chili powder
1 clove garlic, minced
1 tbsp parsley, dried
6 oz cumin
16 tbsp worcestershire sauce
Directions
Begin by spraying a large pot with non-stick cooking spray. Next, add olive oil and minced garlic over medium heat - bring to a boil.
Add peppers, onions and mushrooms and stir until lightly tender. Then, add chicken, beans, corn, tomatoes, tomato sauce and water - bring to a boil.
Finally, if you choose, stir in barley and spices and cook for 25 minutes on low heat. Sprinkle with low-fat cheddar cheese to top it off.