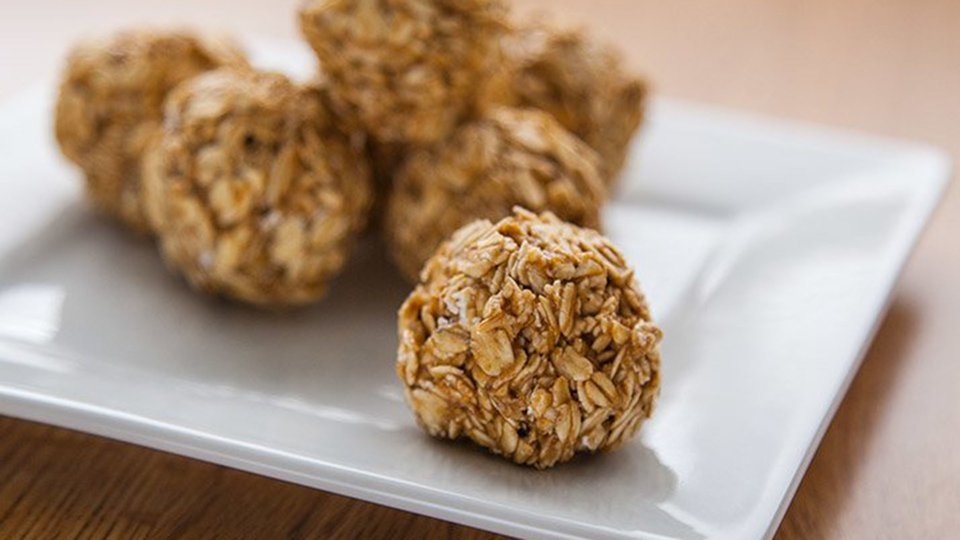 Looking for an easy way to get in complex carbs and protein? Try these oat balls. Not only are they the perfect pre-workout fuel, they're easy to eat on the go and even better when paired with a big glass of milk.
Ingredients
1 cup raw oats
2 tbsp powdered peanut butter
4 tbsp water
Directions
Add dry ingredients to a mixing bowl.
Add water in a couple of tablespoons at a time until you get a cookie dough-like consistency.
Roll into balls and refrigerate. Serve.