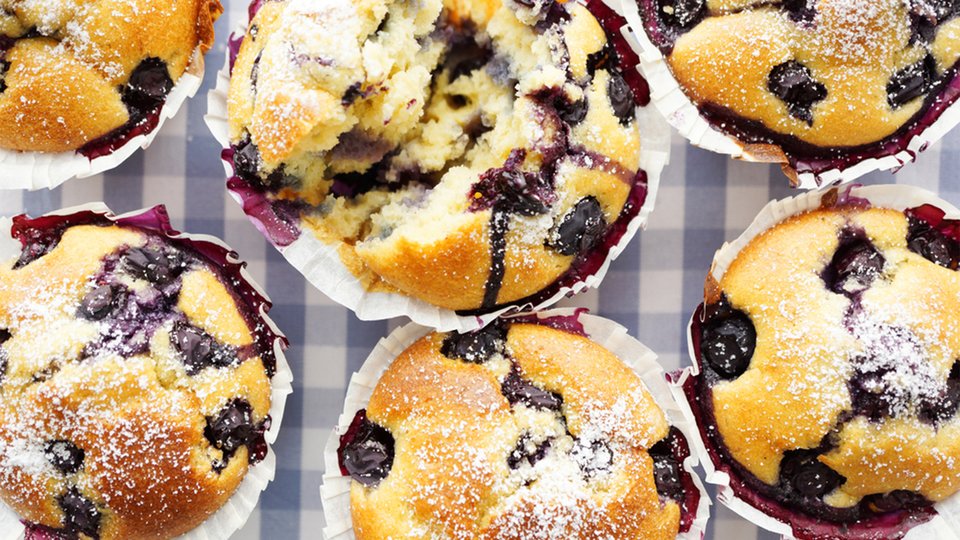 Weekday mornings, when you're scrambling to start the day, are not the time for a leisurely breakfast. If you've been neglecting the first meal of the day and have grown tired of settling for a protein shake on your commute, these easy-to-carry blueberry muffins will become your morning savior!
Ingredients
½ cup vegetable oil
½ cup unsweetened applesauce
2 whole egg
¼ tbsp cinnamon
1½ cup whole-wheat flour
½ tsp baking soda
½ tsp baking powder
⅔ cup blueberries
Directions
Preheat the oven to 375 degrees F.
Line muffin tins with muffin liner cups or use a cooking spray to grease the tins.
Mix all the wet ingredients in one bowl and the dry ingredients in another.
Add the dry ingredients to the wet and mix until just combined.
Fold in the blueberries.
Divide the batter evenly into the muffin tins.
Bake for 20-25 minutes or until the muffins look brown on top and a toothpick inserted into the center comes out clean.