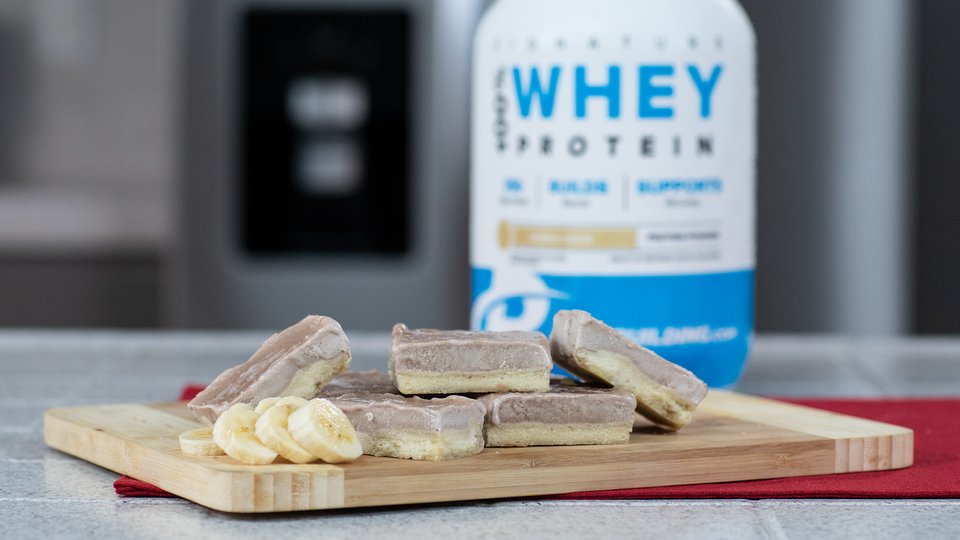 Not a fan of pumpkin pie? No problem! These quick and easy banana cream pie bars are the perfect high-protein alternative.
Filling Ingredients
13½ oz coconut milk
¾ cup coconut oil
1 cup, mashed banana, mashed
2 whole, pitted chopped dates
Crust Ingredients
2 cup almond flour, blanched
¼ tsp sea salt
4 tbsp coconut oil
1 whole egg
¾ cup water
Directions
Preheat oven to 350 degrees F.
For the crust, place almond flour and salt in a food processor and pulse to combine. Add 4 tablespoons of coconut oil and an egg and pulse until mixture forms a ball. Add water a little at a time until desired consistency is reached.
Press dough into bottom of a pan. Bake for 8-12 minutes, then remove from oven and allow to cool.
In a high-powered blender, combine coconut milk, 3/4 cup coconut oil, mashed bananas, and dates. Blend until smooth.
Pour mixture over cooled crust. Chill for at least 4 hours or until set. Cut into 9 bars and garnish with sliced bananas.