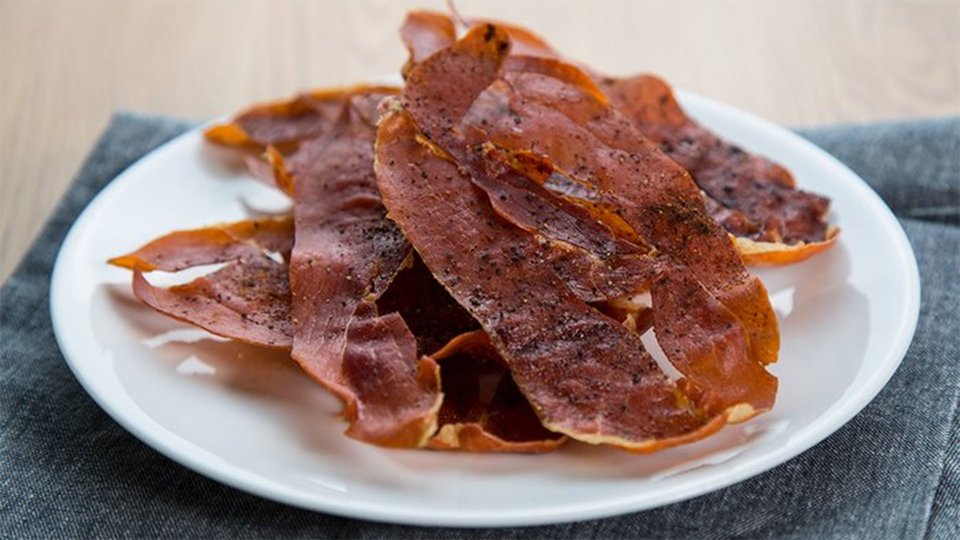 This is one of my favorite recipes for a quick snack that's part chip, part beef jerky, and all meaty goodness. Simply bake a couple batches in advance, throw them in a baggie, and hit the road.
Ingredients
6 oz prosciutto
½ tsp, ground black pepper
½ tsp cayenne pepper
½ tsp crushed red pepper flakes
Directions
Preheat oven to 350 degrees F.
Line a baking sheet with parchment paper to prevent the prosciutto from sticking to the pan. Evenly place the prosciutto slices on the pan.
Dust the prosciutto with spices, as desired. Do your best to distribute the spices evenly.
Bake for 10-15 minutes, or until crispy. Transfer the prosciutto slices onto a cooling rack, and let cool.
Break into smaller, bite-sized pieces and enjoy.