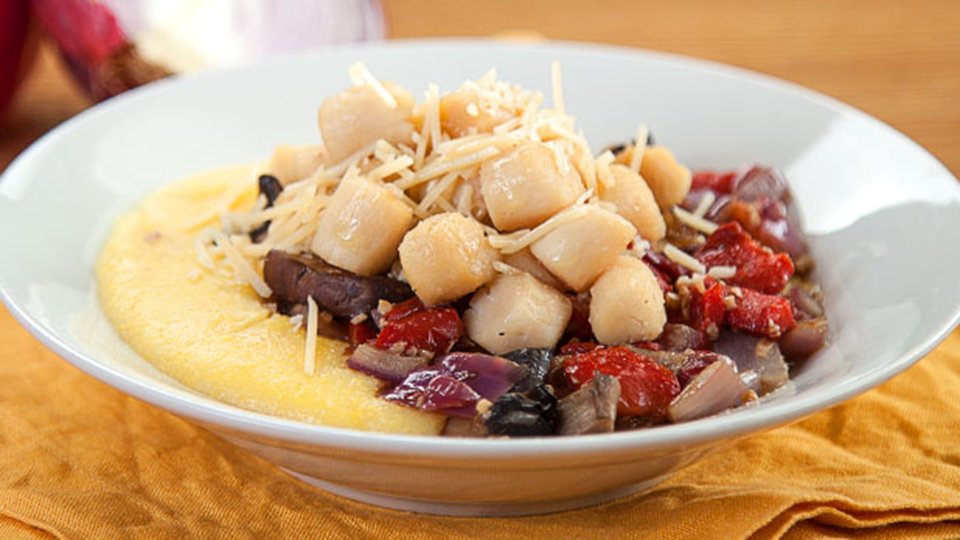 Sticking to your Lean Body Meal Plan is easy with this polenta and sea scallop Lean Body-Friendly Recipes.
Ingredients
2 pound sea Scallops
2 cup organic Polenta
½ cup low-sodium chicken broth
½ whole red onion, diced
1 whole mushroom
½ whole diced red bell pepper
2 tbsp olive oil
½ cup low-fat Parmesan cheese
1 tsp garlic, minced
Directions
Bring 6 cups of water to a boil in a medium saucepan. Stir in the bouillon cube and polenta. Turn the heat down and simmer, stirring occasionally, until creamy, about 10 min.
Meanwhile, cut the onion, mushroom, and pepper into thin slices. Heat the oil in a medium skillet and add them to the skillet along with the garlic. Saute until the onions are soft, 4 to 5 min. Set aside.
Dry the scallops well on paper towels. Place a little olive oil in a large nonstick skillet and heat until very hot; add the scallops in a single layer. This needs to be done on high heat so they cook quickly and seal on the outside. Cook the scallops about 2 min on each side. Do not overcook; the scallops should cut easily with a fork. Remove from the heat immediately.
In large bowls layer the polenta, cheese, and veggies, and top with the scallops.