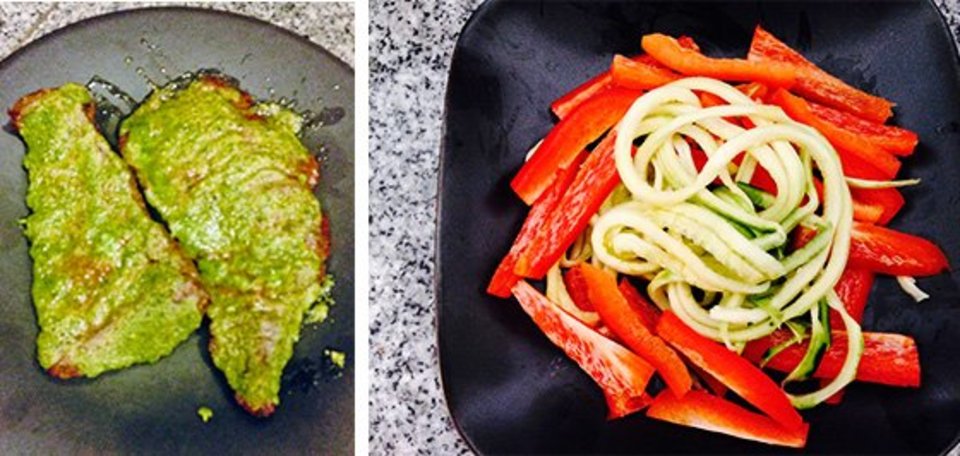 This meal comes together from three pieces: grilled steak, blended pesto, and raw vegetables. I used a Gefu spiral slicer to make the zucchini pasta. I love this kitchen tool! The right tools matter in the workshop and the kitchen.
Ingredients
6 oz sirloin steak, about 1 inch thick
¼ cup olive oil
¼ cup fresh basil leaves
½ clove garlic, minced
1 whole zucchini, sliced
1 cup, chopped roasted red pepper
Directions
Mix all pesto ingredients in a food processor.
Broil or grill the skirt steak to your liking. (Be careful as you cook. Many grills and broilers cook at different speeds.)
Spread 1-2 tbsp of pesto on skirt steak during the last 3-5 minutes of cooking.
Separately, cut up red peppers or tear them by hand.
Cut the zucchini with a spiral slicer.
Cut the zucchini with a spiral slicer.