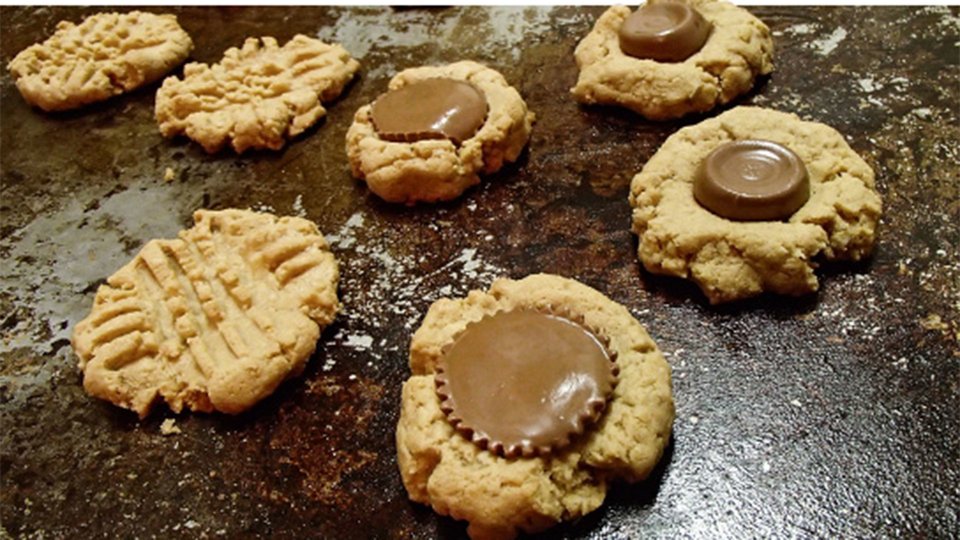 Tired of getting protein from the same ol' savory sources? Try this sweet, protein-packed recipe for Peanut Butter Protein Kisses!
Ingredients
1 scoop Gaspari MyoFusion Advanced Protein, Peanut Butter Cookie
1 cup smooth peanut butter
¼ cup raw oats
2 tbsp splenda
1 egg
2 tbsp liquid egg whites
1 tsp vanilla extract
Directions
Wash your hands. Yes, that's important!
Preheat oven to 350° F.
Mix all ingredients together—except the kisses, of course. A sturdy fork will work in a pinch.
Spray or grease a large cookie tray.
Mold dough into 1-1.5 inch balls and place on the cookie tray about 1.5 inches apart.
Press your thumb in the center of the cookies to flatten the dough and make room for the chocolate kisses.
Bake for 7 minutes.
Take the cookie tray out of the oven, place the chocolate kisses in the center of the cookies, and then put the tray back in the oven for another 2 minutes.
Let the cookies cool before you share them or devour them all. The chocolate will be hot and messy!
Notes: The dough shouldn't stick to your fingers when you're molding the cookies because of the oil in the peanut butter, but getting your fingers damp can help.Try your own topping variations! You don't have to use kisses. Try Rolos, Reeses, or even eat your cookies topless!