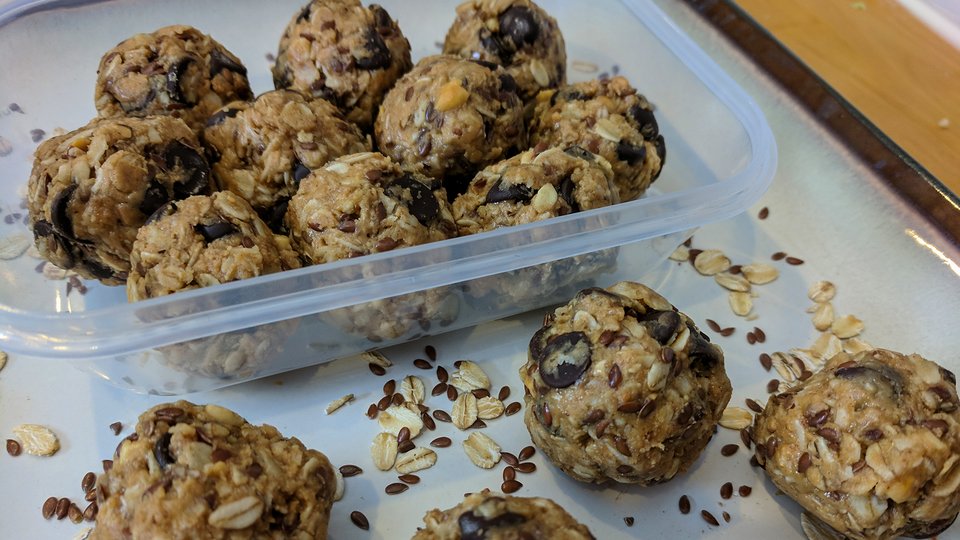 This recipe is from Nikki Metzger, a Nike Master Trainer and the owner of BODI. These energy balls make a delicious midday energy boost or post-workout snack. Whip up a batch and pack a few in your cooler each day for those moments when your stomach starts to moan and groan.
Ingredients
1 scoop paleopro protein
1 cup raw oats
½ cup cacao chocolate chips
½ cup ground flaxseed
½ cup natural crunchy peanut butter
⅓ cup honey
1 tsp vanilla extract
Directions
Mix all the ingredients together.
Roll into small balls, about 1 tablespoon in size.
Place in the freezer for an hour to harden up. Transfer to the fridge or your cooler.