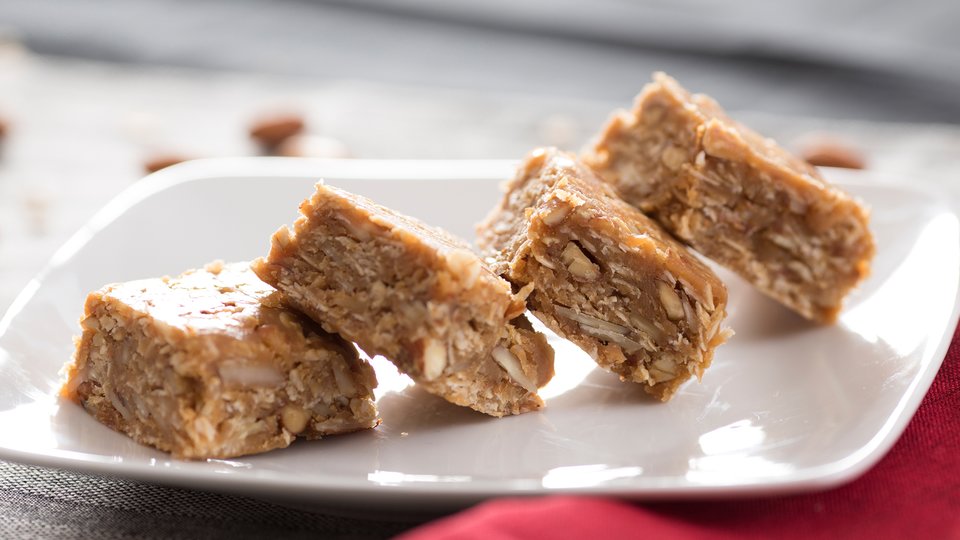 You can't beat nuts for a perfect blend of fats and protein, and the addition of honey and rolled oats gives an unbeatable one-two carb dose as well. Sub out the peanuts butter for the nut butter of your choice, and take these with you for whenever you need a solid nutrient-packed snack!
Ingredients
1¼ tbsp natural peanut butter
¼ cup honey
1¼ cup rolled oats
¼ cup almonds, chopped
Directions
Add the honey and peanut butter to a saucepan on med-low heat. Once they are soft, add the remaining ingredients.
Using a spatula, turn the mixture into a baking pan lined with waxed paper. Let cool, then cut into bars.