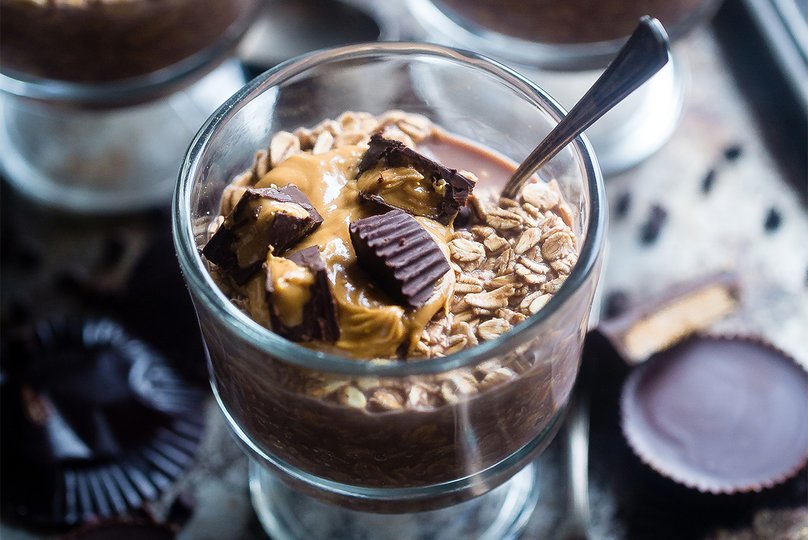 Few treats are as irresistible as peanut butter cups, which is why you'll be out of bed and enjoying these oats before you can say breakfast. Semisweet chocolate chips and creamy peanut butter give this simple recipe that authentic chocolate and peanut butter flavor. All you need are oats, whey, and almond milk and you've got yourself a healthy treat to take your morning from good to great.
Ingredients
½ cup old-fashioned oats
⅔ cup unsweetened vanilla almond milk
1 tbsp semisweet chocolate chips
2 tbsp natural peanut butter
Directions
Combine all the ingredients in a jar or container.
Cover tightly and refrigerate overnight or for at least 4 hours.
Add any desired toppings and enjoy cold or hot.