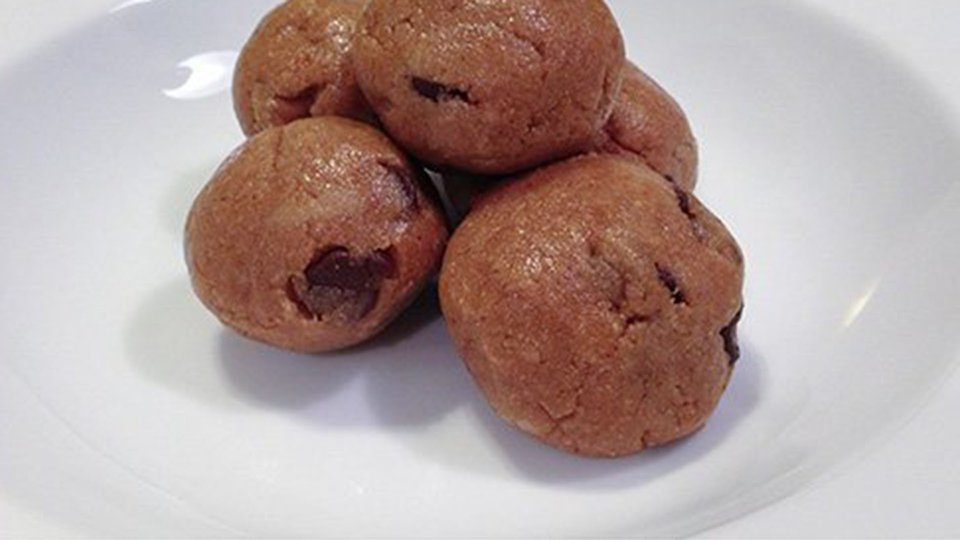 Keep your peanut butter cup cravings at bay with some chocolate peanut butter cookie balls! Quick and easy, throw these in the freezer and enjoy them on a hot day or after a tough workout. The combination of protein and carbs are perfect to refuel. Twenty-five grams of protein per serving is just what your muscles need to start repairing!
Ingredients
1 scoop BSN Syntha-6 Peanut Butter Cookie Protein
¼ cup oat flour
¼ cup unsweetened applesauce
¼ cup natural peanut butter
¼ cup chips (6 oz package) semisweet chocolate chips
Directions
Mix ingredients together in a medium bowl until blended.
Roll into small balls.
Place in the freezer and allow to freeze completely.
Thaw for 15 minutes before eating.