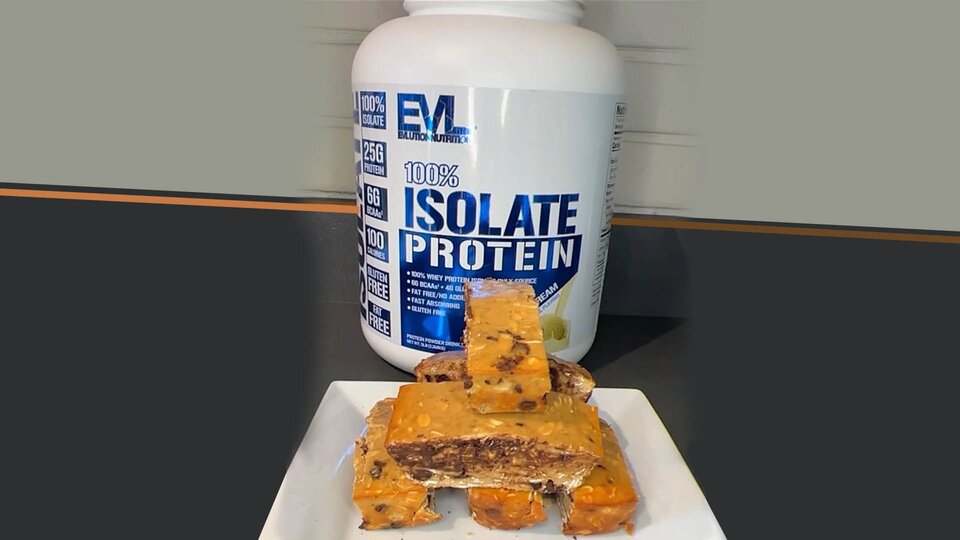 Here's a delicious and easy way to make protein-packed energy bars perfect to fuel workouts or recovery. What's better than the combination of peanut butter, bananas, chocolate chips and oats? Just mix all the ingredients together, let it set in the refrigerator overnight and enjoy. For a lower calorie/lower sugar version, use sweetener (sucralose or Stevia) instead of sugar. Fuel your workouts and protein needs anytime with this easy to make treat!
Ingredients
2 medium (7" to 7-7/8" long) banana, mashed
2 cup plain instant oats
6 tbsp powdered peanut butter
30 grams Toll House Mini Semi-Sweet Chocolate Chips
⅔ tbsp sugar, granulated
Directions
In a large mixing bowl, completely mash bananas
Add remaining ingredients and mix together until completely blended. If it seems a little dry, you may add 1-1.5oz milk, oat milk or almond milk
Pour mixture into a small glass pan and place in refrigerator
Leave overnight to allow to fully set up
Cut into bars and enjoy!