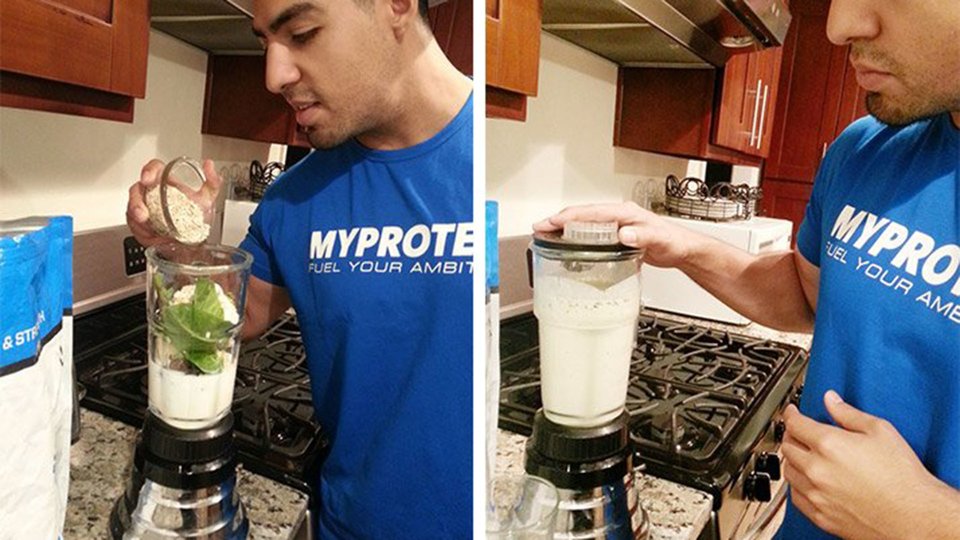 Pour the flavors of fall into a jar with this delicious combination of cinnamon and peach. With a profile that's similar to that of a dessert-style crisp, it's no wonder that this sweet duo ranks among the favorite shakes of Myprotein athlete Chris Lavado. "This recipe is a welcome break from the classic chocolate, vanilla, and strawberry flavors. Plus, the combination of protein-rich yogurt and micronutrient-rich spinach, coupled with the fast-acting carbs from fruit and cereal, provides that great pre-gym morning energy."
Ingredients
2 scoop myprotein impact whey protein
1 cup milk (2% fat)
½ medium (2-2/3" dia) peach, sliced
1 cup 2% greek yogurt, plain
1 cup spinach
¾ cup whole wheat cereal
1 scoop creatine powder
¾ cup ice
Directions
Blend and enjoy!